» Buyers Guide
» Network Links
» Welcome to g8board.com
Welcome to G8board.com - a website dedicated to the Pontiac G8. We have many features on this website to make your experience here more enjoyable. The first step would be to REGISTER for free so you can take advantage of all the features we have to offer.
CONTEST: You Could Win a GoPro HD Hero 3+
Aug 15, 2014 - 9:48 AM - by AutoGuide.com
Quote:

Do you want a free GoPro? Of course you do! And here's how you can get one. . .

All you have to do is subscribe to our YouTube channel. Yup, it's that easy.

We're giving away a fancy new GoPro HD Hero 3+ in celebration of the AutoGuide YouTube channel's 100,000th subscriber!

As an added bonus, once you're a subscriber, you'll be treated to some of the finest car videos the interwebs can handle.

Plus (of course there's a plus), if you find reading boring legal information exciting, we've also included a link to our rules and regulations which you can check out right here: YouTubeGoProGiveaway.Fascinating, we know.
0 Replies | 192 Views
Owners Spotlight-Meet RockyMtG8GT
Jul 16, 2014 - 6:52 PM - by The Yeti

Thanks for including me on the Owner's Spotlight, I'm honored to be a part of this awesome forum! I spend a good amount of time on here and I enjoy g8board a lot!

I grew up in small town Wisconsin (Sheboygan Falls) and the love of muscle cars was a big part of my life there, although I never really had anything cool back then
I drove a 4-speed '78 Toyota Corolla throughout High School and bought a '70 Buick Electra 225 with the 455 and learned to wrench on that big old beast.

I didn't really stay into cars when I went to college, they were just transportation and I had a lot of crappy cars. When my kids were getting into middle school I ended up getting a '98 BMW 540, with a 32 valve V8 that was a blast to drive. I put a few different custom exhausts on that car and that thing screamed. I was obsessed and had big plans but all the little things started breaking. Door handles (inside), window actuators, cables to open hood, doors, outside door handles….. then air conditioning went and finally I had enough.

I had seen the G8's a couple years earlier when they came out and liked them, so I decided to try to find one. I test drove a black one that had a Borla exhaust and K&N intake and it was great. However it did have a little hail damage & the dealer was not haggling with me so I found a White Hot one that was cleaner, but 100% stock. It had 34k miles and was in like-new condition. I bought that car right around my 40th birthday as my present to myself and have been obsessed with it since.

I didn't really mod it in the first couple years, for fear of warranty issues. It was for the best as I had a decent amount of work done under warranty. Oil pan & front timing chain cover replaced, and then front crank seal & harmonic balancer replaced on a separate occasion, LCA's replaced twice….

My first mod was Solo Axlebacks, and it made a HUGE difference in my enjoyment of the G8 as I could hear this beastly engine finally. It now sounded like the modern day muscle car it is. Then I got a Roto-Fab intake and it sounded even better. This kept me happy until I was close to 100k and I got a Superchips Cortex. I was hooked, it made a big difference in the drivability and I was now catching the mod bug and reading more on the forum about all you guys and your mods.

Eventually I knew I was going to take the next step so I sold the Cortex and got a Pat G tune. Then I bought Solo HFC's and for X-mas 2013 I bought myself Kooks LT's and x-pipe. I didn't have it installed until March of this year, and then traded the Solo Axlebacks for some custom made Hooker Maxflows. Not long after this I bought my black wheels and although I'm still way behind most of you younger guys I'm on track to be the highest mileage, baddest ass G8 on the roads!!!!


I'm now over 153K miles and running strong as ever. I'm planning next mods (full on suspension upgrade for X-mas 2014) and knowing my engine won't last forever, I'm even planning the next stage engine replacement/build for 2-3 years down the road. With the amount of miles I put on this car, I'll never get anything for it but I don't want to. I'm keeping this car until it or I am gone, and I'll keep posting updates here because this board feels like my G8 family.



Thanks again Ike and g8board!!!

Matt …. aka RockyMtG8GT
11 Replies | 640 Views
Owner Spotlight-Meet Knglibrty
Jun 09, 2014 - 8:51 PM - by The Yeti

I would like to thank the academy for this award, ok just kidding. I would like to thank the board for this chance and Yeti for his help. Fast cars have always been in my blood. Growing up I had a next door that built and drove dirt track car and would hand around there as young as 4. They had a pretty successful at that, they raced with Lou Blaney who is the grandfather of Ryan and father of Dave Blaney of NASCAR . They also had a 69 Camaro with a fuel injected Big Block, pretty wicked car. Later they had a Pro Gas Vega that they raced at two local tracks in the early 80's. One was Quaker City and Ohio Drag City, Her is a few pics of it.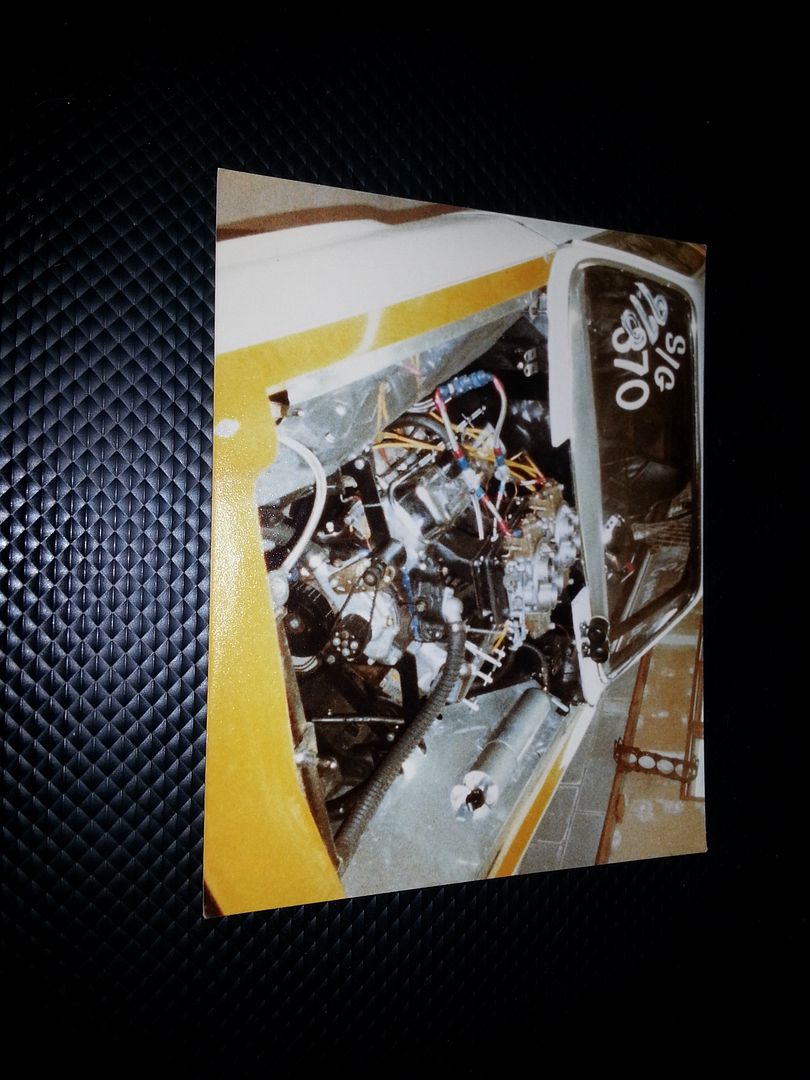 I had two Chevelle SS's after I graduated high school, but not much in the way of a job.


My parents had a 69 Biscayne that was a state highway patrol car and had a 427/390 HP, was planning to put it in my 69 SS. You can see the roof of it behind my 68 SS. So fast forward 30 years to when I found out in 08 about a new rear wheel drive Pontiac called a G8, first got a look at one at the Cleveland New car show. Was hooked from that moment on,had a lease on a 06 GP that was up in spring of 09. Had a friend that was a manager of a Pontiac dealer just outside of Pittsburgh, and told him that I would like one when my lease was up. Didn't think I would be able to afford a GT so I told him I would like to get a base,he asked what color , said anything but Blue thinking of the old Camaro Blue. So when my lease was up I called him and he said he had one for me. So my wife and I drove down one nite and as we pulled up a STRYKER BLUE was sitting in front of the door, I said that S.O.B. got me a Blue one . Need less to say I was hooked on it at the from first sight. For it having a LY7 it was pretty peppie,tryed to find way to squeeze power out of her. Didn't do to bad of a job, dynode her and was a respectable 224 H.P. with a CAI and Solo axle backs.Then in Sep. of 09 I had emergency open heart surgery and because of complications I had to be put in a medically induced coma, it was touch and go while , at one point I had about a 15% chance of making it out. I had a lot of prayers and a great medical staff and was able to make it out, and rehab for another 2 months. Since I was off work for 7 months my plans for my baby greatly changed,had to go old school if I was going to mod the car. So I started looking for used parts that other members were selling because of going another route. Was able to find some great deals this way, proving that you don't need a ton to get the job done. Here's a few pics of her.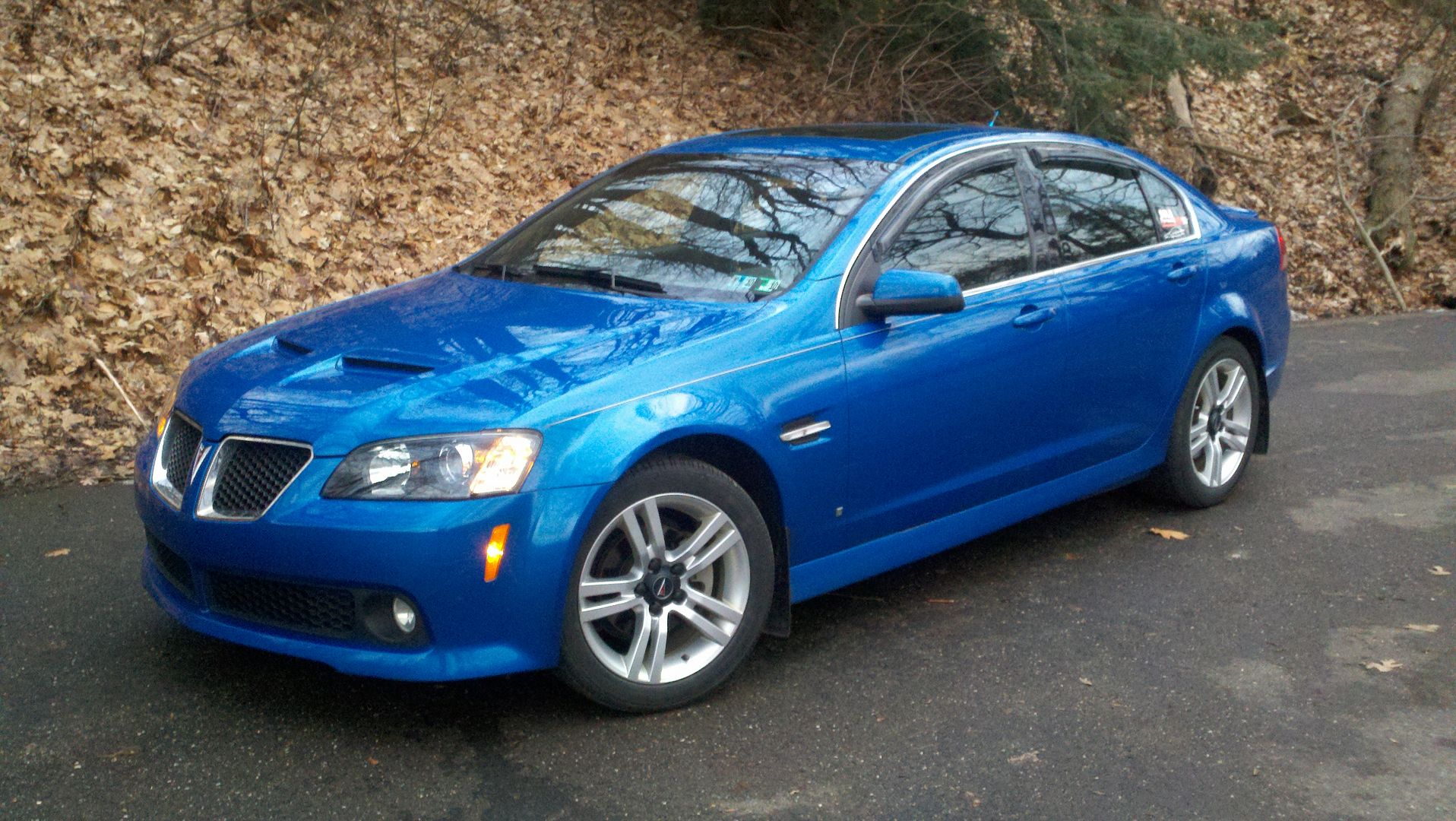 Then as I was going by a dealership I spotted a LR GT so I pulled in to look at it, a sales lady came out and said she had a WH with 24k on it. Needless to say I left there with Casper,the difference was amazing to say the least. Now I had a car I can get go fast parts for. Again when old school and bought pre tested parts for Casper,and it is unbelievable the way a Diablo Predator tune has woke him up. He is all that I ever wanted all along, on the nites during the week my wife is out of town I will put on 50-75 miles on him a nite. Here's a few pics of Casper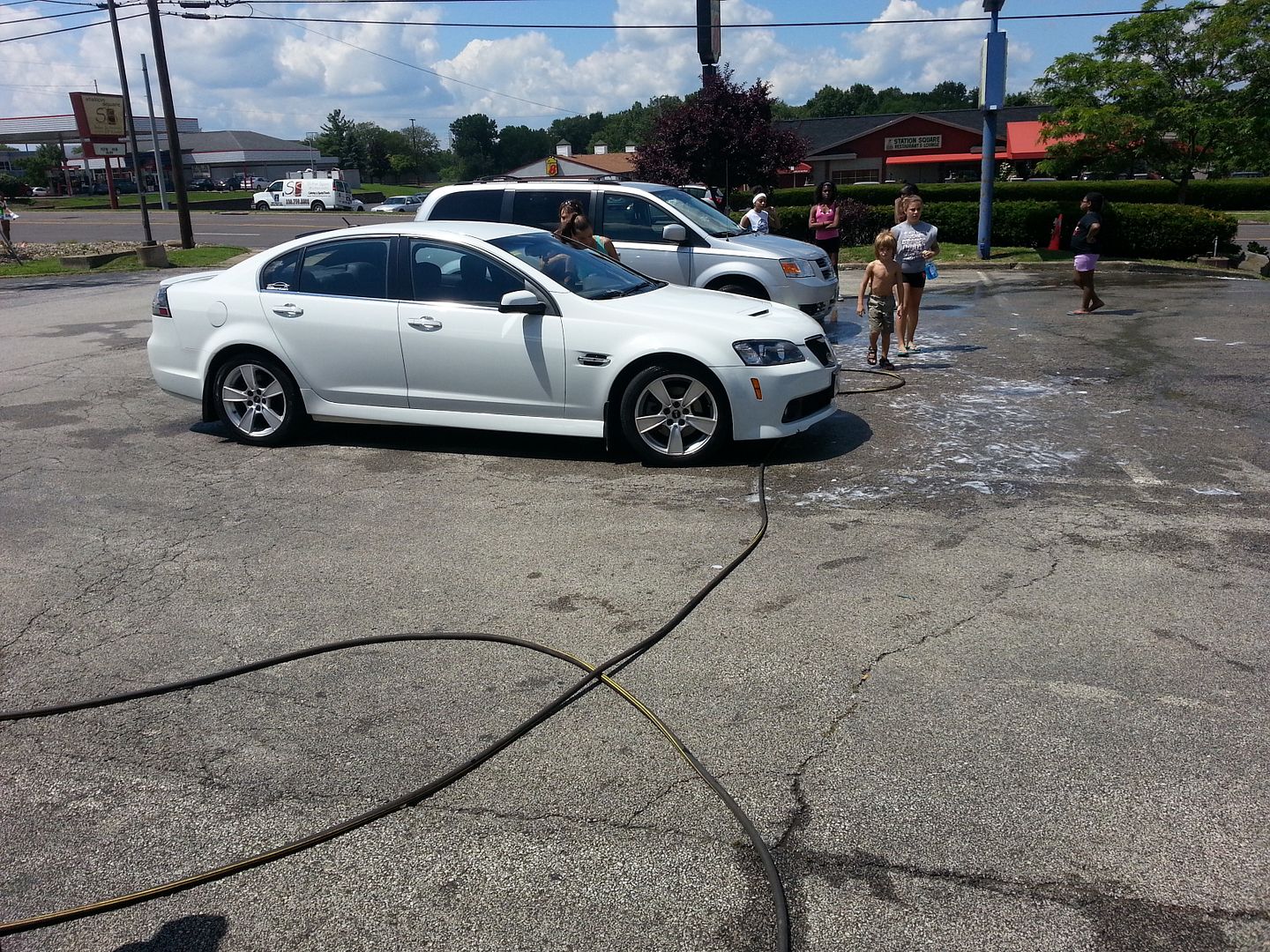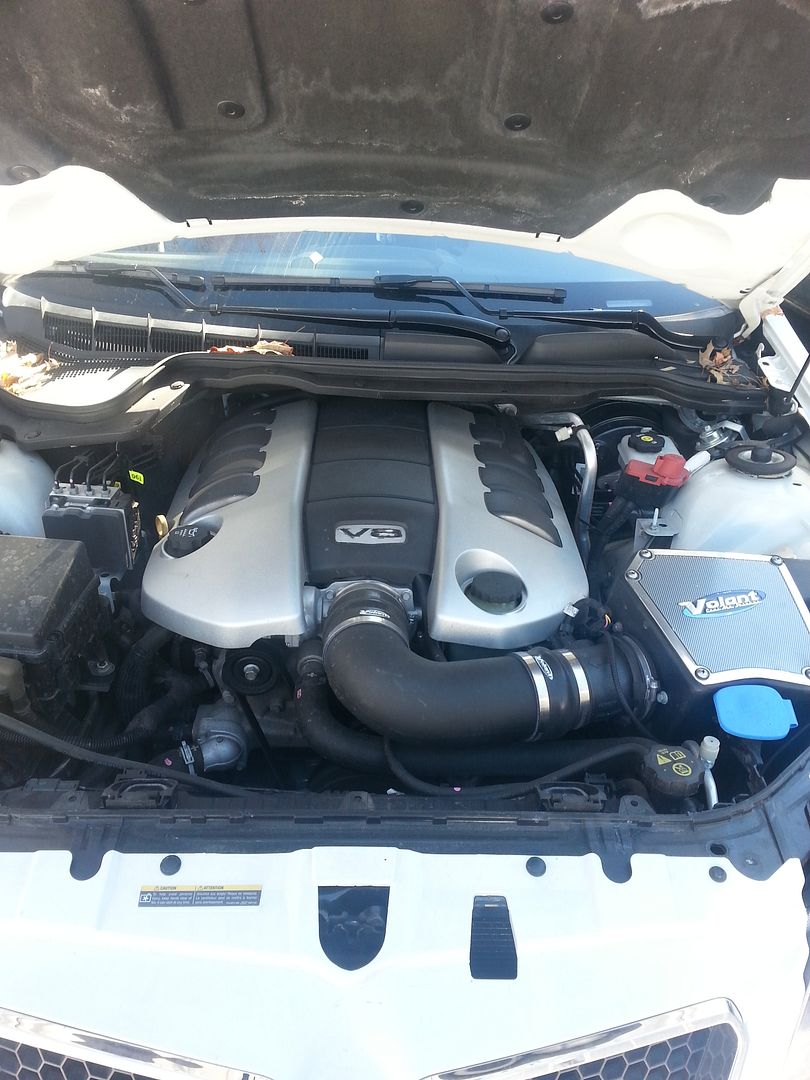 I'm lucky to have worked as a truck drive for 28 years for a family owned business and counting. Also the wife in my life is a great one to have, she likes NASCAR and NHRA so cars are no problem for her. The one thing I can say is that my love of cars has not diminished one bit, as I say I will grow older BUT NEVER grow up. Again I would like to thank the Academy for this honor.

Thanks again,
Knglibrty
4 Replies | 971 Views
» Stats
Members: 24,511
Threads: 78,325
Posts: 1,186,976
Top Poster: zepcom (9,890)

Welcome to our newest member, DougC