Member
Join Date: Mar 2009
Location: Stanfield, AZ
Posts: 67
1996 Impala SS LS1 4L60E swap
---
The "old school G8"
The car has 122K on it. Transmission is fresh rebuilt and the motor has under 40K. Motor and trans came out of a wrecked 04 GTO. Just had the conversion finished up at PRK automotive in Mesa, Az. These guys do some awesome professional work this swap was done right it is not all hacked up. Motor is stock but runs awesome and moves this B body along really well! Has custom 2.5 inch mandrel bent exhaust that dumps under the car in front of the rear axle. Car is turn key daily driver ready.
Is still somewhat of a project at this point. The car sat outside for some time before I bought it so it is in need of cosmetic attention.
Needs:
Paint: I have touched it up with some rattle can DIY work so I feel better about taking it out in public but to be cherry it needs some light dent/ding repair and a good paint job. But as it sits it really isn't too bad.
Interior: Dash is cracked and needs replaced.. 299.00 @ streettrends.com (currently has a nice dash mat so I'm not concerned with it) At minimum the front seats need recovered the rear bench isn't too bad. Has some cracked bezels on the door panels that could use replacing. Also, there is no trunk liner in the car so one needs to be made up for it. Overall the interior and exterior of the car is a nice clean slate for your choice of customization the mechanics of the car have been done.
Stereo: I will be installing a simple Sony deck and 4 Xplode speakers in the car next week and will be updating the ad as I do that.
Putting front tires on the car early this week as well. The rears are good for a bit yet.
Needs to be dyno tuned for best performance and economy but runs fine as is.
Has cold AC and hot heat
Car runs awesome!!
I have a little over 13K invested in this car. I guess if I have to put a price right now lets start at 13K as that's what I "want"
. Bring any offers maybe even a trade who knows!!
These are early pics of when I got the car back from the shop. I'll get current ones up with the work I've done since then asap.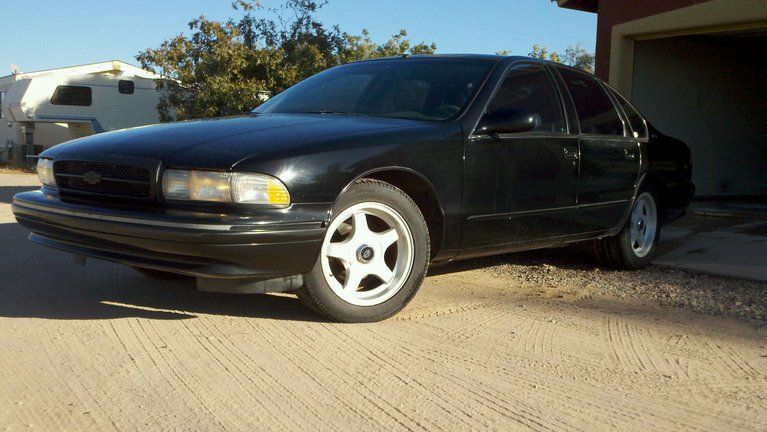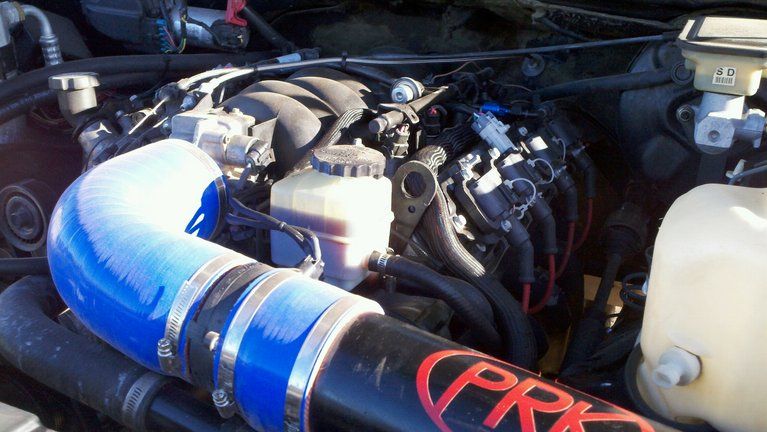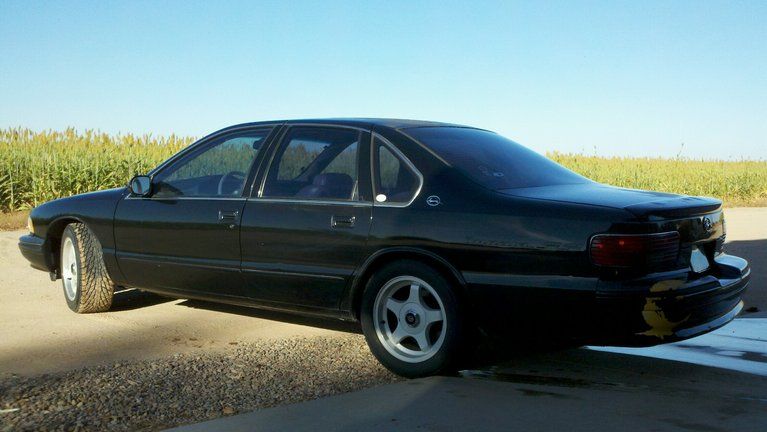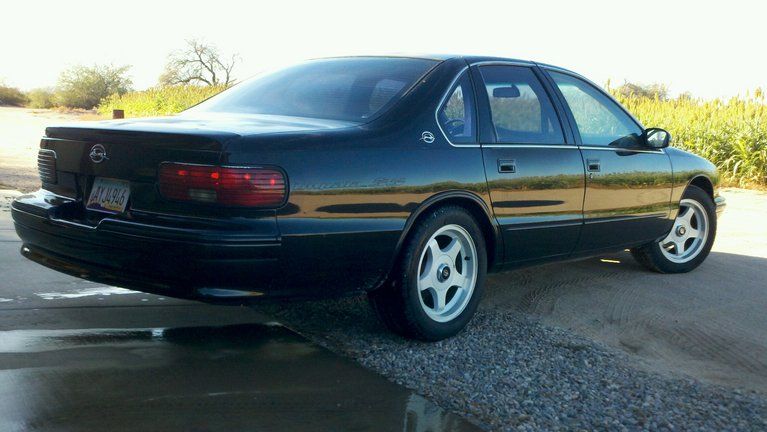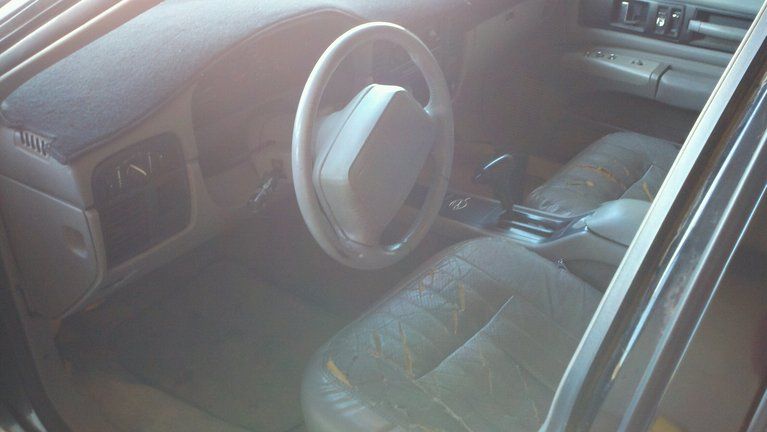 ---
09 PBM GXP M6 roof onyx. Sold
08 IOM GT sport premium onyx # 869 of 888. Gone but not forgotten
96 Impala SS LS1 swap
---
Last edited by 08G8GT6A; 11-19-2012 at

08:54 AM

. Reason: added interior info
Nice swap! Glws
---
09 PBM G8 GT -
Built By Rick Crawford Racing
404 Stroker / Ported LSA Blower / Kooks / Built Trans / Alky Methanol
RCR Heads & Cam / Built 6l80 / TPIS TB / ATI Balancer / Vaporworks & V Pump
Varex X-Force / CTS-V Brembos / BMR / VMR V701 / H&R Coilovers / Holden SSV Conversion
9.89 @ 138.8
09 WH GXP M6 (#1827 of 1829)
Roto-Fab / Solo Mach Shorty
1FASTG8GT
Join Date: May 2009
Location: Northern Oregon
Posts: 750
Nice build, GLWS
---
1FASTG8GT

MODS: DEBAGDED, GXP DIFFUSER, HID, BLACK ROOF, TINT, STRAIGHT PIPE, ROTO-FAB, VMR-V710 20X9 SQUARED
Member
Join Date: Mar 2009
Location: Stanfield, AZ
Posts: 67
Thanks.
The car feels almost as quick as my Stock GT I think it's only slower because of the 4 speed auto vs the 6
---
09 PBM GXP M6 roof onyx. Sold
08 IOM GT sport premium onyx # 869 of 888. Gone but not forgotten
96 Impala SS LS1 swap
One of the most popular ol school's in the City of Detroit... These cars were HUGE in the 1990's I still a see a few clean ones every now and then.


Around here it's nicknamed "The Imp"
Member
Join Date: Mar 2009
Location: Stanfield, AZ
Posts: 67
Yeah they are some cool old cars hard to believe they're 17+ years old now huh! I've been a fan of these cars since 96 I was only 9 then but my uncle had a brand new black cherry Imp man I loved riding in that car it was a fun ride. He ended up flipping it 7 times end over end doing 120+ and walked away with minor injury pretty amazing stuff "in a stupid way"...
---
09 PBM GXP M6 roof onyx. Sold
08 IOM GT sport premium onyx # 869 of 888. Gone but not forgotten
96 Impala SS LS1 swap
Posting Rules

You may not post new threads

You may not post replies

You may not post attachments

You may not edit your posts

---

HTML code is Off

---