finally got my valve covers and catch can installed.
---
I waited until the cam was installed to finish the valve covers and re-plumb the catch can. I added MSD ignition wires while I was at it. A good friend, Mike (Likwid) made a catch can mounting bracket for me that uses one of the fuse box bolts. Really clean.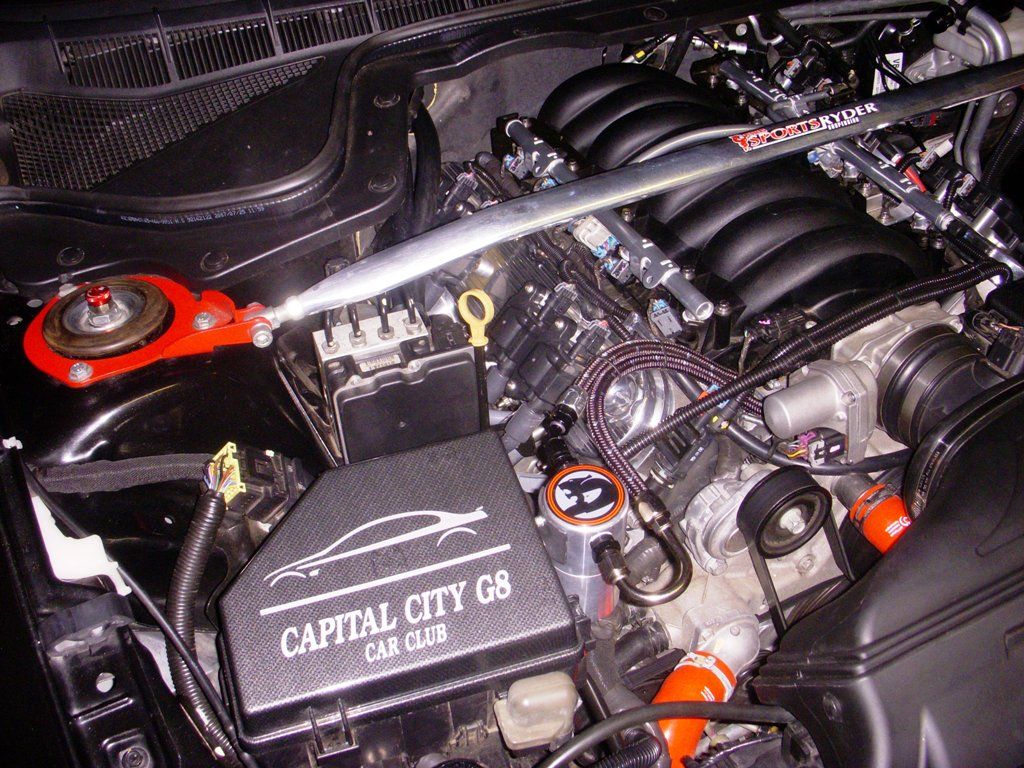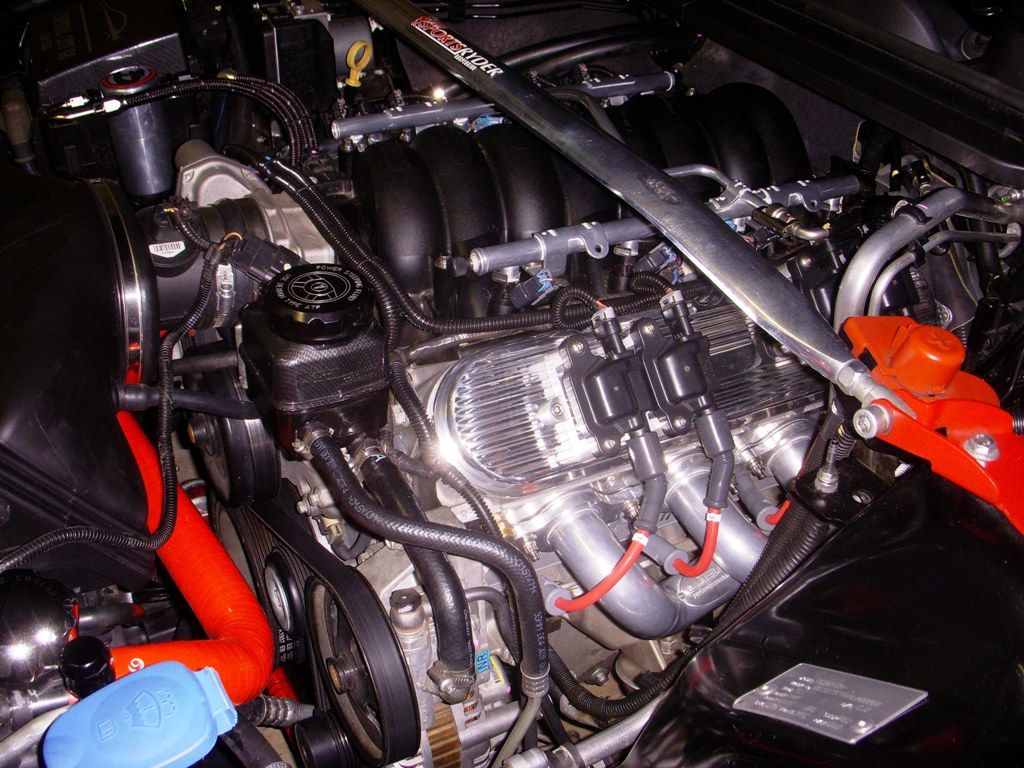 ---
*3rd in Class,GM Nationals 2008,2009
*Award of Excellence, GM Nationals 2010,2012
*Celebrity Pick, GM Nationals 2010
*G8Board G8 of the Year, 2010
*3rd in Class, WTW Fall Classic Pontiac Show 2013,2015
*Top 40/487, Cruisin' to the Creek Show 2015
*1st in Class, Southeast G8 Extravaganza, 2016
*1st in Class, WTW Show, 2016
*1st in Class, WTW Fall Classic Pontiac Show, 2016
OD-Cogged Maggie
RCR TB
Lunati Cam
ZL1 Brakes
Circle-D 6L80
Kooks+Solo
Pedders SC Coilover Track 2
BMR LCA
Administrator
Join Date: Aug 2008
Location: Buffalo, NY
Posts: 10,241
Wow Ed,

That looks stunning! I guess I missed the part where you got the new cam, but the engine bay looks great. Can't wait to see more pics as the springtime rolls around and the carshows start up!

Thanks for sharing, G8V8.
---
2009.1 ZEPCOM MGM G8 GT
Kooks LT's, SOLO HFC & Mach Unbalanced with J-pipes, SLP Tips.
Livernois tune, VCM, FE3's, Blue gauges, iphone on display. Daily Driver FTW
The ZEPCOM G8 was SOLO's test mule
www.youtube.com/zepcom
Looks amazing as always Ed, glad you like the mount!!!
---
2009 Magnetic Gray Metallic G8 GT
Capital City G8 Car Club
Be-EzE Car Club
Imports...making a 10 second pass is like coming out of the closet. You might surprise a lot of people, but in the end your still gay.
Can't forget the "LOL" or people will think you're an a**hole
Senior Member
Join Date: Nov 2008
Location: Elkridge, MD
Posts: 501
cool! didn't know you were getting a cam, how exciting!
---
Chaz
09 PBM G8 GT with Kooks LT headers, Vararam intake, Livernois Tune.
Thanks guys. I guess I didn't post much about the cam but i got the VMS stage 1.5 no-convertor cam and head package. While the motor was apart we also added a new timing chain and Comp Cam trunion kit in addition to all the parts that come with the kit.
---
*3rd in Class,GM Nationals 2008,2009
*Award of Excellence, GM Nationals 2010,2012
*Celebrity Pick, GM Nationals 2010
*G8Board G8 of the Year, 2010
*3rd in Class, WTW Fall Classic Pontiac Show 2013,2015
*Top 40/487, Cruisin' to the Creek Show 2015
*1st in Class, Southeast G8 Extravaganza, 2016
*1st in Class, WTW Show, 2016
*1st in Class, WTW Fall Classic Pontiac Show, 2016
OD-Cogged Maggie
RCR TB
Lunati Cam
ZL1 Brakes
Circle-D 6L80
Kooks+Solo
Pedders SC Coilover Track 2
BMR LCA