Finaly some shots of my White Hot G8
---
Here are some pictures of my 08 G8 GT.
Mods So Far:
Magnaflow Cat-back
VMS ECM TCM Tune
Rotofab CAI
Tint
ASA Wheels
Navigation with Bluetooth
V8 6.0 Badges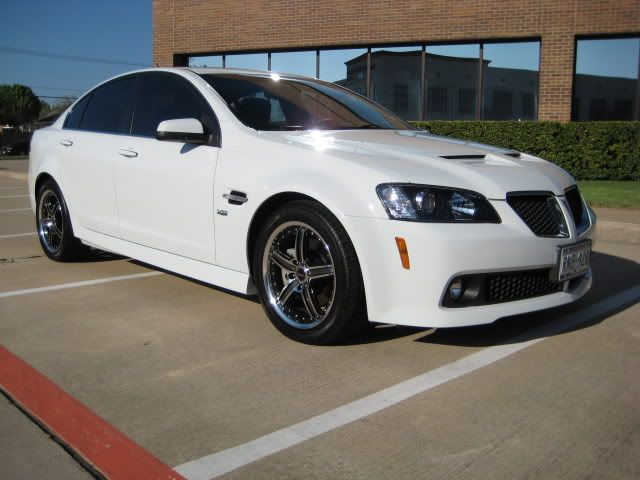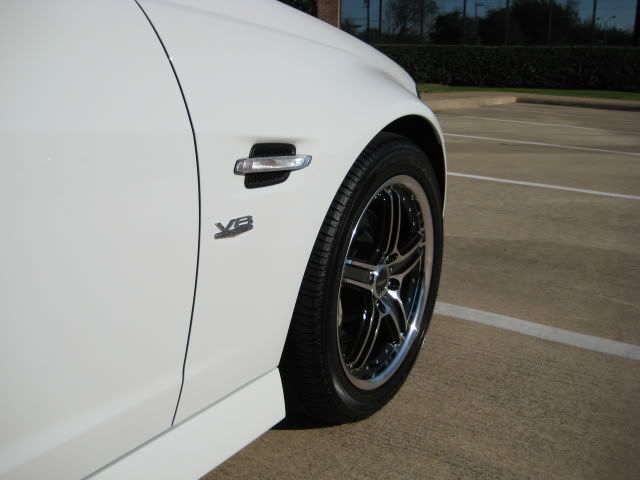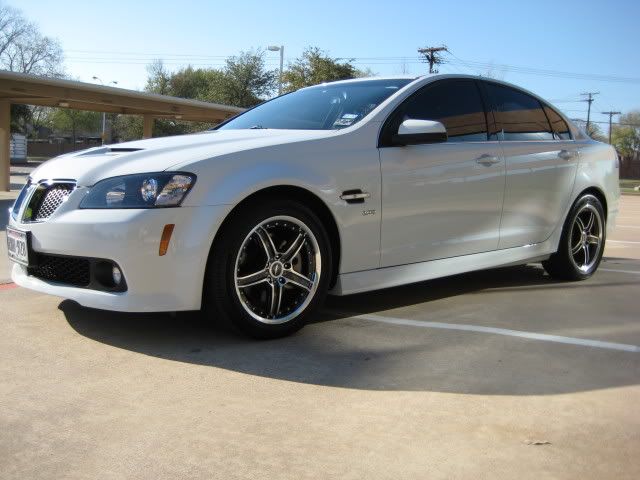 well done !!!
---
Sold-2009 MSM G8 GT, Premium and Sport Packages, 20% tint, 35w 6k HID's, Roto-Fab CAI, Roto-Fab Rad cover, Roto-Fab Engine covers, SC Cortex 93 Roto-Fab Tune, MF X-pipe, GXP axlebacks, King springs, MonroeGT sport struts & shocks, Holden V8 badges, GXP diffuser, Yellow foglight overlays, Red calipers, Painted lower grills, Stock 19's PlastiDipped with Holden Centercaps and Grafxwerks
[SIGPIC][/SIGPIC] Coming soon: Jeep WK2 5.7 Hemi or Dodge Durango 5.7 Hemi
looks great!
what % of tint do you have on the side windows?
BTW, i hear White Hot is the fastest color
---
________________________
CALIFORNIA - 2009 G8 GXP - 2011 Caprice 9C1
Nice!
---
2009 G8 GXP, #715 0f 1829 (#18 of 23 as optioned), MSM, 6M, Sunroof, Onyx/Red
2009 G8 GXP, #807 of 1829 (#37 of 68 as optioned), MSM, 6A, Sunroof, Onyx
2016 Chevy SS, Mystic Green, roof, #555 of 2221
Forum junkie at the G8Board and "The G8 Forum That Shall Not Be Named"!
really nice looking ride. Almost went for the white, but the last 3 cars were white needed a change. Went for the black.