Junior Member
Join Date: Dec 2007
Posts: 5
G8 Ride and Drive Detroit
---
Well I fianlly got to go to the ride and drive let me tell you it just made me want this car so much more!! Anybody wanna buy a Mustang GT??? lol
Here is a short vid sorry about the quality but I am a car salesman not a videographer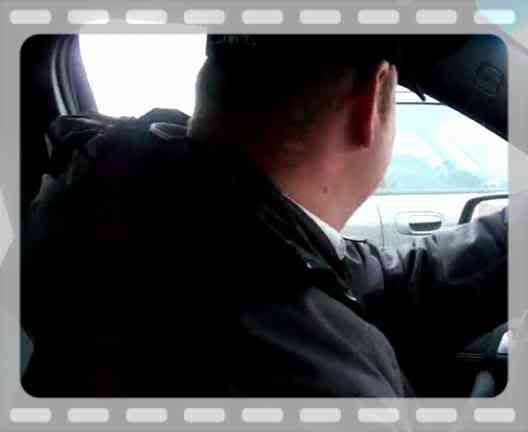 It may take a little bit for it to finish uploading but let me know what you think!
---
Last edited by G8crazy; 03-20-2008 at

01:47 PM

.
Proud owner
Join Date: Feb 2007
Location: Liberty Hill, TX
Posts: 1,195
Looks like fun, but ditch the moms in the back seat.
Seriously, should have told the nag to put a sock in it and STFU! Don't make me come back there bitch!!
---
[SIGPIC][/SIGPIC]
GXP #807
MSM/Onyx A6 w/Roof
Purchased: 5/29/09

Mods:
CTS Auto-Dim Mirror, Homelink in Visor, Triple Atari Gauges, Garmin Nuvi 1450, Hawk Ceramic Pads, Roto-Fab, 35% Tint, ClearBra, Video In Park, VMR V710 19's, SLP Springs, Full BMR Bushing kit, BMR Trailing Arms, BMR Sways, BMR Toe Rods, BMR Adjustable End links, BP Catchcan, VG Sharkfin, LED Interior/Trunk/Glovebox Ambient Lighting, SLP Lip Spoiler, iPad Ram Mount
Shame they didn't give you a full 60 second autocross course... My GOD did they have enough cones? Ridiculous. No chance of getting lost on that course.
Junior Member
Join Date: Dec 2007
Posts: 5
Yeah I agree the reason they had so many cones is they usually have a much larger course and also it was raining all day so thier "track lines" washed away.

You have to remember most of these people at the ride and drive have never even seen an autocross course.

The main thing I can say is the car really does handle awesome I was very impressed in the little course we had. (The new vibe was there so thats another reason for the small course) The G8 is very very nimble!!
Junior Member
Join Date: Dec 2007
Posts: 5
I believe it was called Laurel Manor on Schoolcraft RD in Livonia MI
That sounds about right...I-96 and I-275. I see the Ford Trucks sign for the diesel repair place thats there.
Quote:
I believe it was called Laurel Manor on Schoolcraft RD in Livonia MI