Recent pics of MGM6.0l G8
---
I haven't posted on here in a good while since I bought my car a couple of years ago. Thought I would show you guys what it looks like now. Not sure if SteveGT had shared these pics on here or not but all credit goes to him for them!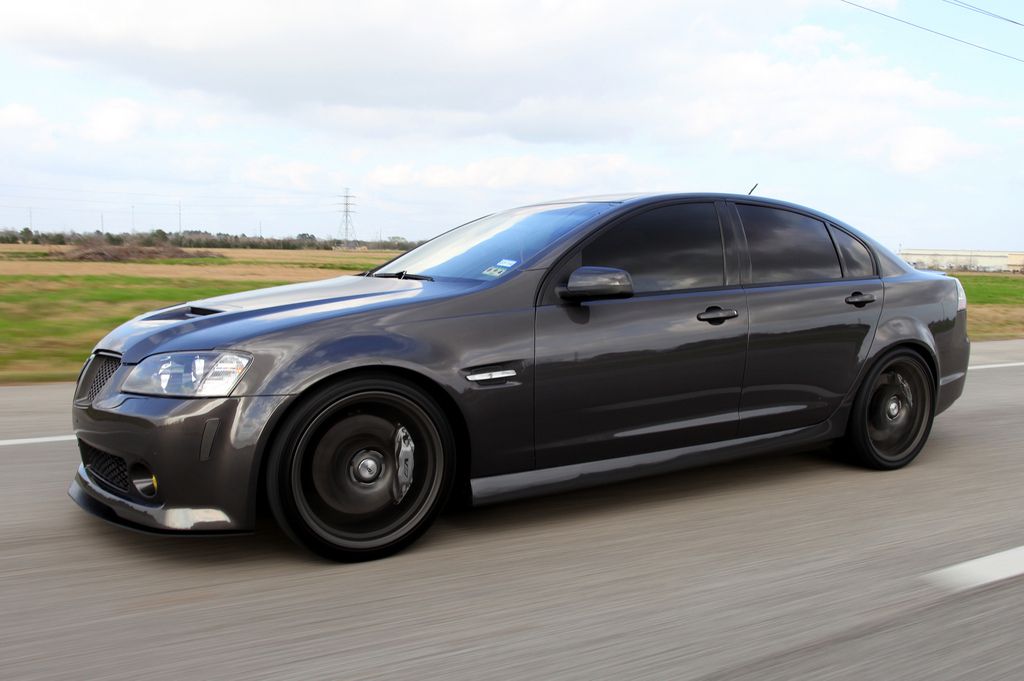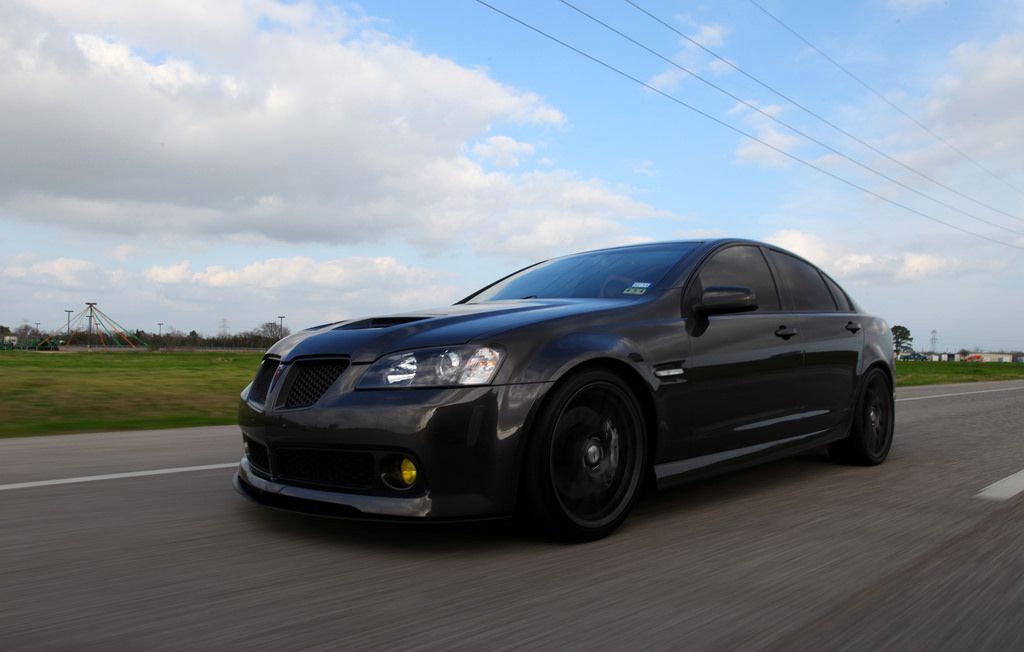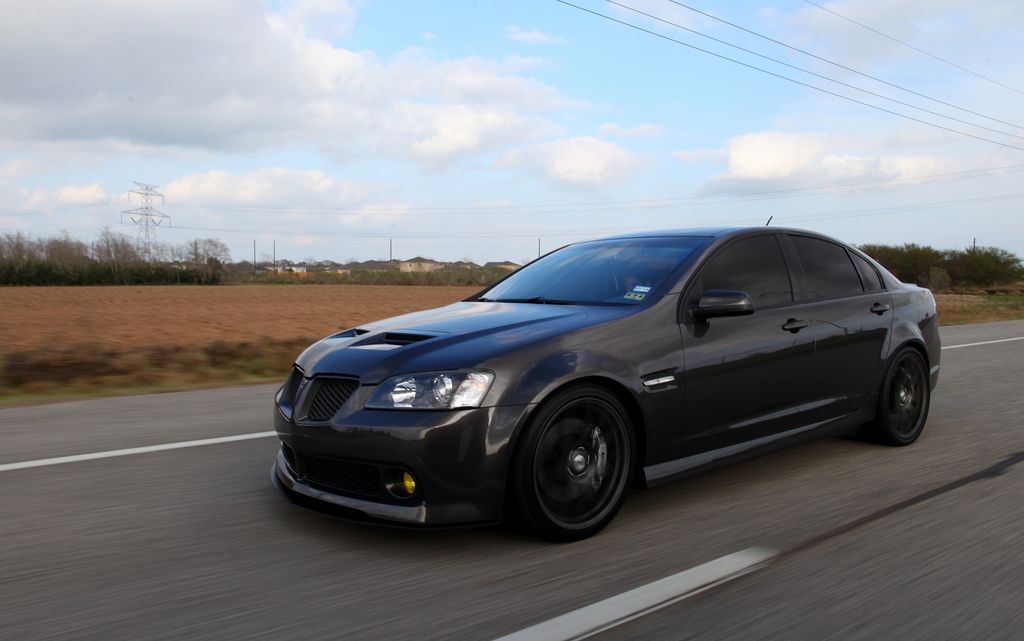 ---
2008 MGM G8 GT

GO: PAT G SPECD CAM/DOD DELETE/OBX LTS/WHEATLEYTUNE/ROTOFAB/

SHOW:TSW RINGS/BOHNMAN/CHENRYSIDES/TEINS/
Not only an incredible looking G8, but gorgeous photos. Very nicely modded MGM.
---
2009 Liquid Red G8 GT Sold!!!

Current: 2013 Camaro ZL1
Senior Member
Join Date: Jul 2009
Location: Cincinnati
Posts: 124
Very nice!
---
G8 GXP - White Hot, Red/Onyx Interior
Exhaust, Intake, Suspension, 6-Piston Brembos, Widened factory wheels, etc.
Nice! Good looking car!
---
SOLD--2009 G8 GT, Livernois "Mini Stroker" with 1C Cam
2300 Maggie, 1:1 Cog Drive, 60# Injectors, Roto-Fab Intake
Kooks 1 7/8 Mids with High Flow Cats, Borla Cat Back
ZL1 Fuel Pump, Kenne Bell BAP, 160 Degree T-stat
Camaro 3.27 Rear Diff, Livernois Tune
Monroe Sport GT Shocks/Struts with King Springs
BMR Front Sway Bar, BMR Strut Mounts and Bearings
Camaro Transmission Pan
Staggered Bretyon GTS-AV Wheels, Nitto NT05 Tires
605rwhp and 569rwtq
I agree my favorite looking MGM G8. Mine is not far behind looking just like that
waiting for my work bonus. It'll be a twin of yours.
Sent from
AutoGuide.com App
---
2009.1 Evoke Gray GT prem. sport no roof. CTS-V Brembos front and rear with CTS-V wheels, FE3 and Eibachs, Grill mod with custom brake coolers. Tranny cooler, Power steering cooler, RotoFab Intake. Pacesetter LTs, Custom Hooker MaxFlow Axlebacks, SS clone tips. HP Tuners and Rick Crawford tuned with Little Lunati Cam.
Sweet! Love it
---
2008 MGM G8 GT
Corsa Cat Back System
20" Forgestar CF5's
CTS V Brembo's
PPV Shock/Struts w/H&R Springs and Whiteline Strut Mount Bushing
Member
Join Date: Jun 2012
Location: Forest City, Ia
Posts: 51
Beautiful car and amazing pics
---
2009.1 White Hot G8 GT Sport & Premium packages/ Onyx & Red leather
GXP bumper, Roto-Fab intake, Pacesetter headers ,Magnaflow 12468, Solo Axle-backs, SLP UDP, 30% tint, 5000k HID's Tuned on hptuners by Shane