Morning Shots
---
Took those around 6:20 this morning. I thought the light was just right.
---
Ad Astra Per Aspera
Always awesome shots SLRdude
---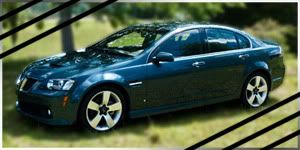 2009.0 Pacific Slate Metallic G8 GT (Sport + Premium)

GM Cargo Tray · Covercraft Heat Shield
Painted Wheel Center Caps · Intake Cover Removed
nice shots !!!
---
Sold-2009 MSM G8 GT, Premium and Sport Packages, 20% tint, 35w 6k HID's, Roto-Fab CAI, Roto-Fab Rad cover, Roto-Fab Engine covers, SC Cortex 93 Roto-Fab Tune, MF X-pipe, GXP axlebacks, King springs, MonroeGT sport struts & shocks, Holden V8 badges, GXP diffuser, Yellow foglight overlays, Red calipers, Painted lower grills, Stock 19's PlastiDipped with Holden Centercaps and Grafxwerks
[SIGPIC][/SIGPIC] Coming soon: Jeep WK2 5.7 Hemi or Dodge Durango 5.7 Hemi
Nice shots dude, what kind of SLR do you use?
---
2009 M6 G8 GXP - Sold
710rwhp/742rwtq

Quote:
Nice shots dude, what kind of SLR do you use?
thanks!
Those were shot hand held with a Nikon D90 and the kit lens.
---
Ad Astra Per Aspera
Senior Member
Join Date: Nov 2008
Location: Central Jersey
Posts: 300
Great car... I'd love to have a 4 car garage! I currently have no garage because I live in a crappy new jersey condo. I can't wait to buy a house down near the charlotte area and have a 2-3 car garage. My GXP will be prestine everyday just like your car.
I'm also a Nikonian...
Nikon D200
Nikon 28-70 2.8
Nikon 80-200 2.8 (Old school push-pull lens)
Nikon 18-200VR
My boss just bought the D700.
Also, I don't get why you totally debadge the back but still have the chicklets on the side.
---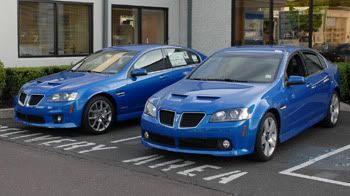 Mods:
Raptor 35w 4500k HID Kit
Drivers Fuse Block
---
Last edited by Audiophile1178; 05-30-2009 at

11:13 PM

.