Photos from Adelaide Motor Show
---
Went down yesterday, choosing midday saturday probably wasn't the best idea as it made getting good photos nearly impossible! especially around the Holden stands!
click on thumbs for full images, or
here
for full album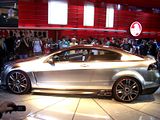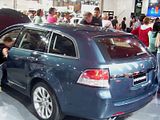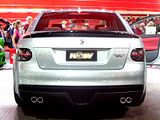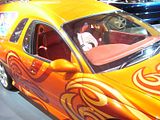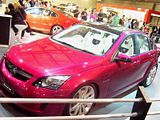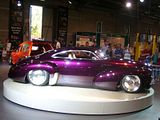 ---
Last edited by asylum; 04-06-2008 at

05:52 AM

.
The Holden Coupe is bad ass!!!
---
G8 GT White Hot, Premium/Sports Package, 20% Tint, Sun Roof
For the 60th anniversary, Holden put together a special show at the Adelaide motor show that included pretty much every concept car they had done in the last 10 years.

As well as being where Holdens are built, Adelaide was also where James Holden started his Saddlery in 1856 which grew to become the Holden of today.

Most of the cars reside in a permanent museum at Fisherman's Bend in Melbourne and rarely go on the road together.

Great photos asylum !
Everytime I see the Coupe 60 and think about Hyundai actually targeting the Mustang with their Genesis coupe I think how dumb can GM be to not build this puppy and bring it in.
Camaro has it's sights set directly on the Mustang. Not sure what GM's plan will be for Pontiac, but don't be too surprised if Pontiac doesn't get a sporty 2-door for some time yet.
---
2018 Red Quartz Tintcoat GMC Sierra 1500 Denali Ultimate
2016 Jungle Green Metallic Chevy SS - Sunroof/Spare/Stick *Traded 2/3/18*
2011 Radiant Silver Metallic CTS-V Wagon - Corsa Axleback, AirAid Intake *Sold 7/7/16*
2008 Panther Black Metallic G8 GT *Sold 6/11/14*
Member
Join Date: Feb 2007
Location: gold coast.australia
Posts: 67
gm build the torana and coupe 60
I was also at the Adelaide show, just so happens i was home for the first time infive years on vacation/holiday for three weeks and the motorshow just happend to be on, stupid me left my cam at home
The coupe 60 looks f____n hot in the flesh !!
I also rented a VE SV6 for the three weeks and blasted up through the hills in it as much as I could, to my suprise the car handled very very well for a stock car, I sure as hell didnt want to give it back even if the V6 was a little too slow for my tatse. Now I really,really cant wait for my bloody GXP.
asylum someone told me this thing was just bought for $750,000.00 is this true ?
Quote:
asylum someone told me this thing was just bought for $750,000.00 is this true ?
I thought it was closer to $1M.
yeah apparently around the $920,000 mark!!