Senior Member
Join Date: May 2009
Location: New Orleans, LA
Posts: 190
Cleaned it up
---
The weather has been beautiful all day for a change, so I cleaned the G8 up and took it for a spin. First time I've driven it in a few weeks and it's still turning some heads.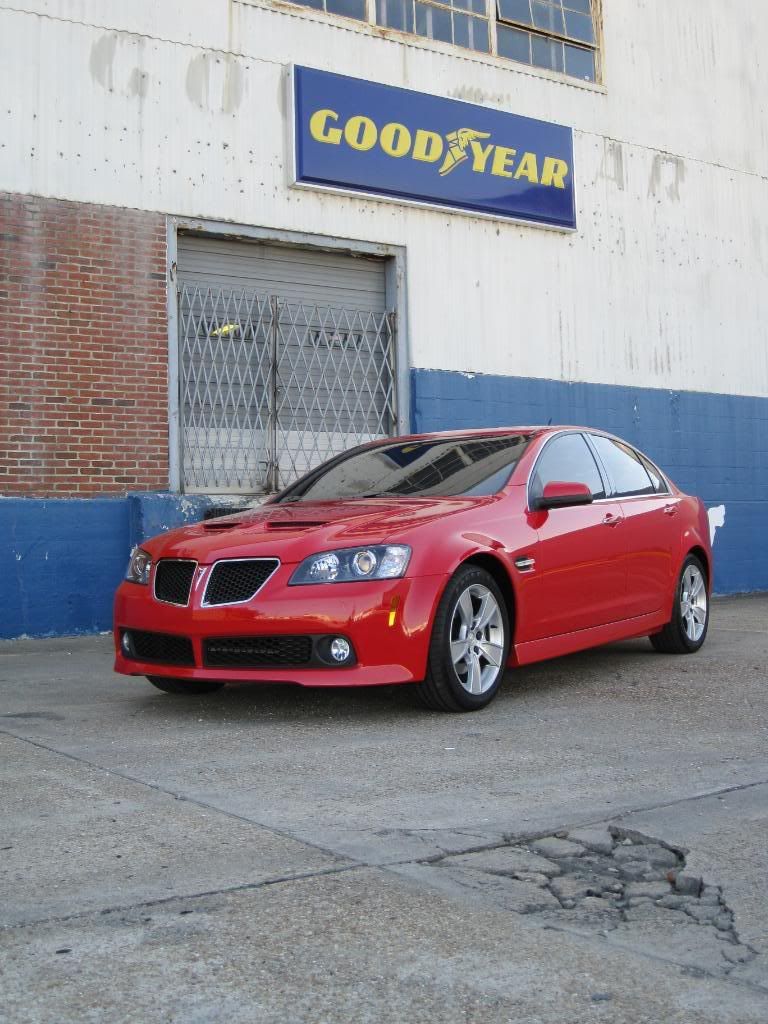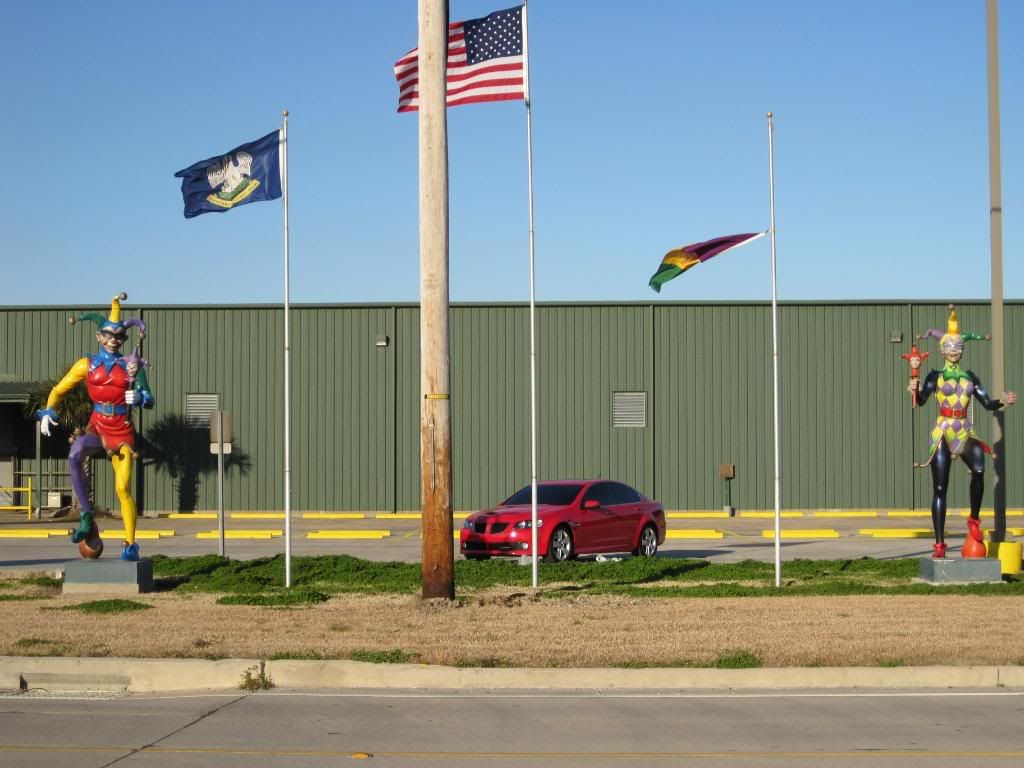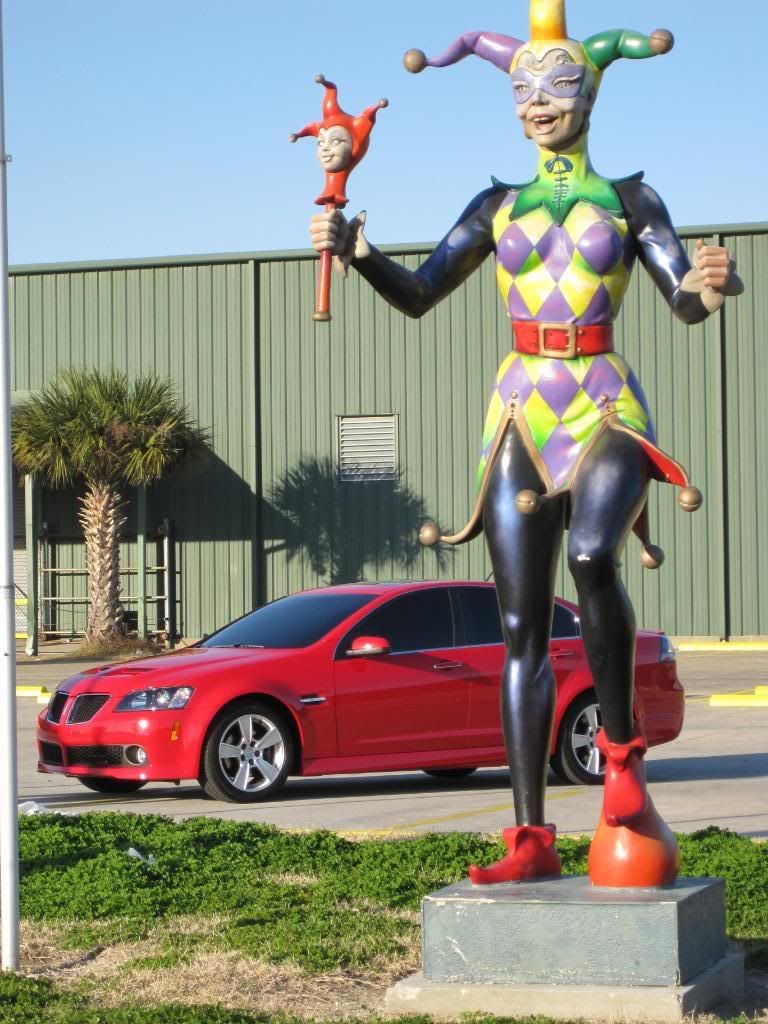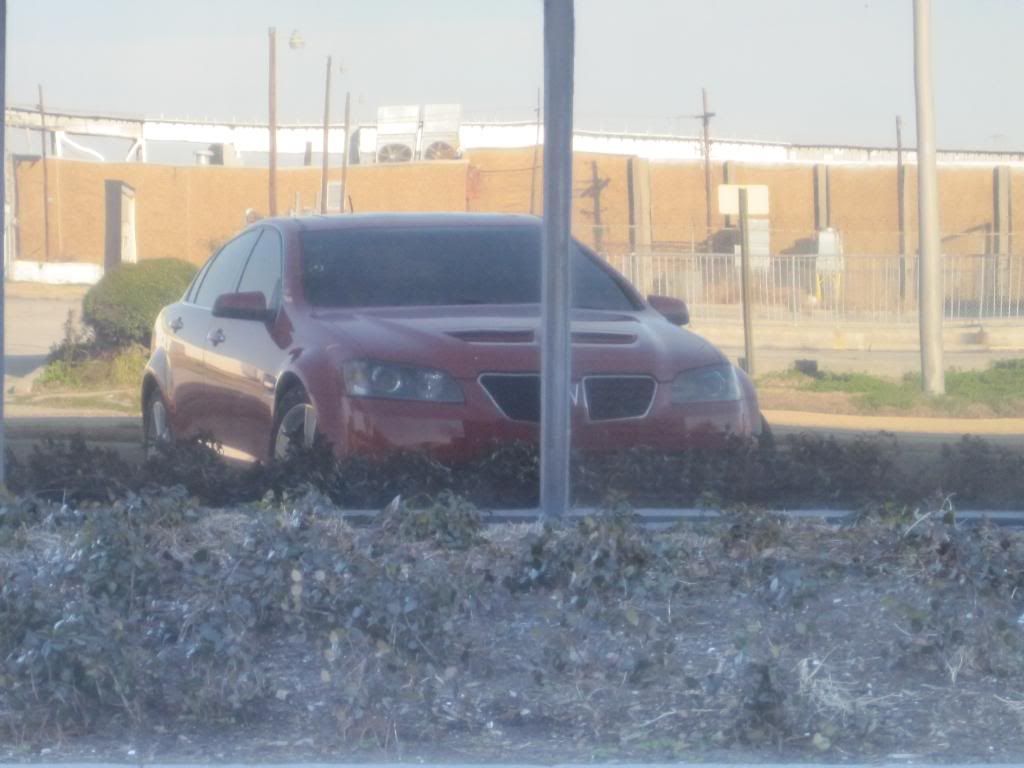 ---
Current:
Charlie's 2008 Liquid Red G8 GT

Previous:
2009.5 Liquid Red G8 GT

2009.1 MGM G8 GT
Senior Member
Join Date: Jul 2009
Location: StL
Posts: 178
Nice pics man. The statues are creeping me out.
I agree. Pics look good 3rd one down is nice. Those statues would give kids nightmares.
---
2009 White Hot G8 GT Onyx/Red Interior Sport/Prem no roof
Intake: Volant CAI Exhaust: Borla Cat back Tune: SC Tint: 20% around
Other: Black Hood Scoops w/ Mod / GXP Fascia /GXP Diffuser 1 blk 1 white/ Roto Fab rad cover/ Stagrd 20" Polished Camaro SS wheels /Crystal Clear markers/ Shark fin/ Infinity 6032si/

"Never mind that S*** ...Here comes Mongo!"
"Blazing Saddles"


Banned
Join Date: Dec 2008
Location: Chicagoland
Posts: 7,067
Looking good! I hope the weather warms up here soon so I can give mine a good spring cleaning.




So fresh and so clean clean....nice job!

...and yes, those clowns are freaky...
---
2009.1 G8 GT w/Ruff Racing R943 20x8.5 rims, black Pontiac logo, custom GXP bumper, tints, VCM intake, and custom painted Corsa catback exhaust
Follower of CHRIST JESUS!
"Can the liberties of a nation be secure when we have removed a conviction that these liberties are the gift of GOD?"
Thomas Jefferson
Best Auto Insurance | Auto Protection Today | FREE Trade-In Quote