Please don't apologize BUT place a disclaimer cause I just wet myself!
lmao.gif
---
2009 G8 GXP SRM, HomeLink Visor MOD, Wheel Well Infinity 12" Kappa Sub, Infinity Reference1600a Mono Sub Amp. Infinity 6022i Door speakers in all 4 doors, Infinity REF860 Subs in rear deck. JHP VIM, Back up Camera, Car PC with touch Screen operation, GPS Navigation, Sling Box connectivity, and HD Radio integration.
GTPrix's Re-programmed Atari Gauges, 7" Dual headrest Monitors, VCM OTR CAI
Member
Join Date: Dec 2009
Location: She's got a heart, as big as Texas, but so is her ass.
Posts: 85
Dude that is just great. I gotta do something like that with my wave runner. That is classic.
Senior Member
Join Date: Feb 2008
Location: Miami, FL
Posts: 1,886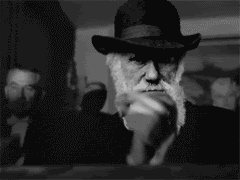 ---
'09 MSM G8 GT - Premium, Sport, Sunroof - since 9/18/08
Performance: Roto-Fab CAI; Corsa catback; VMS Tune; DBA 4000 slotted discs; Hawks Performance Ceramic pads
Interior: SAS/GTPprix Digital Gauges; Interior trim by CAA; Homelink-visor; Blendmount/Invisicord mounted V1/Dashhawk
Exterior: 3M 20% CS Tint; TSS custom darts; splash guards; Roto-Fab engine bay; Klearz sidemarkers; Spencers 5000k lows/3000k fogs
Misc.: Billet Prototypes catch can; full V-LEDs LED swap
Senior Member
Join Date: Feb 2009
Location: Ankeny, Iowa
Posts: 534
It never ceases to amaze me how stupid people can be.
---
2009 G8 GT - White Hot/Onyx - Premium, Sport, No Roof