Got the GXP Tinted
---
Hey guys, I feel like I may not have introduced myself for some reason, I'm Will, and I recently bought an 09 G8 GXP, which I got tinted today, 20% all around.
I traded my beloved 01 SSEi for this car, and am more than happy with the trade if I'm honest. She's #14 of 81 as optioned, and #267 of 1,829 total. I have mod plans, and I'll post pics as I get things done.
I'll get more pics when the car is clean (er).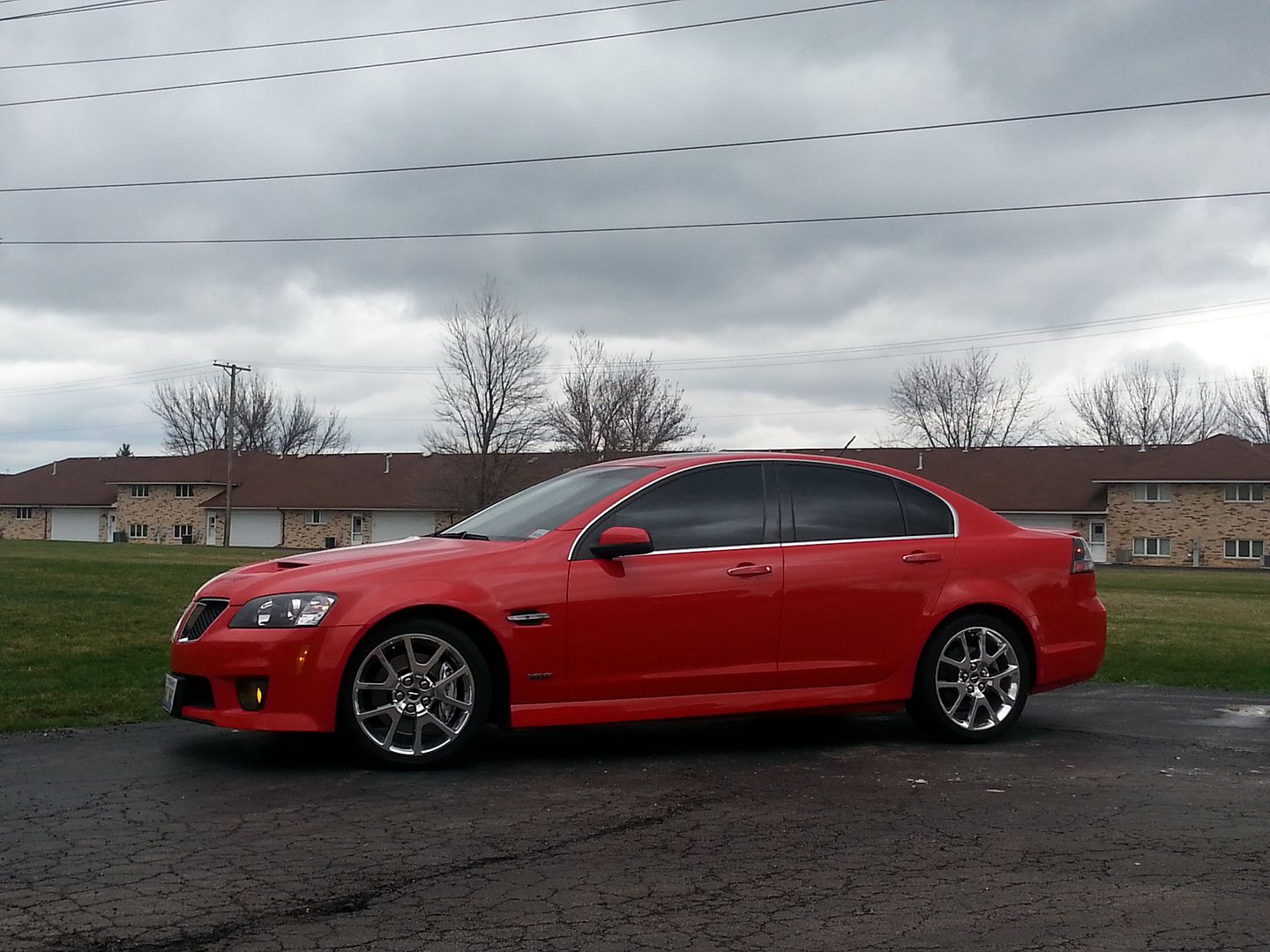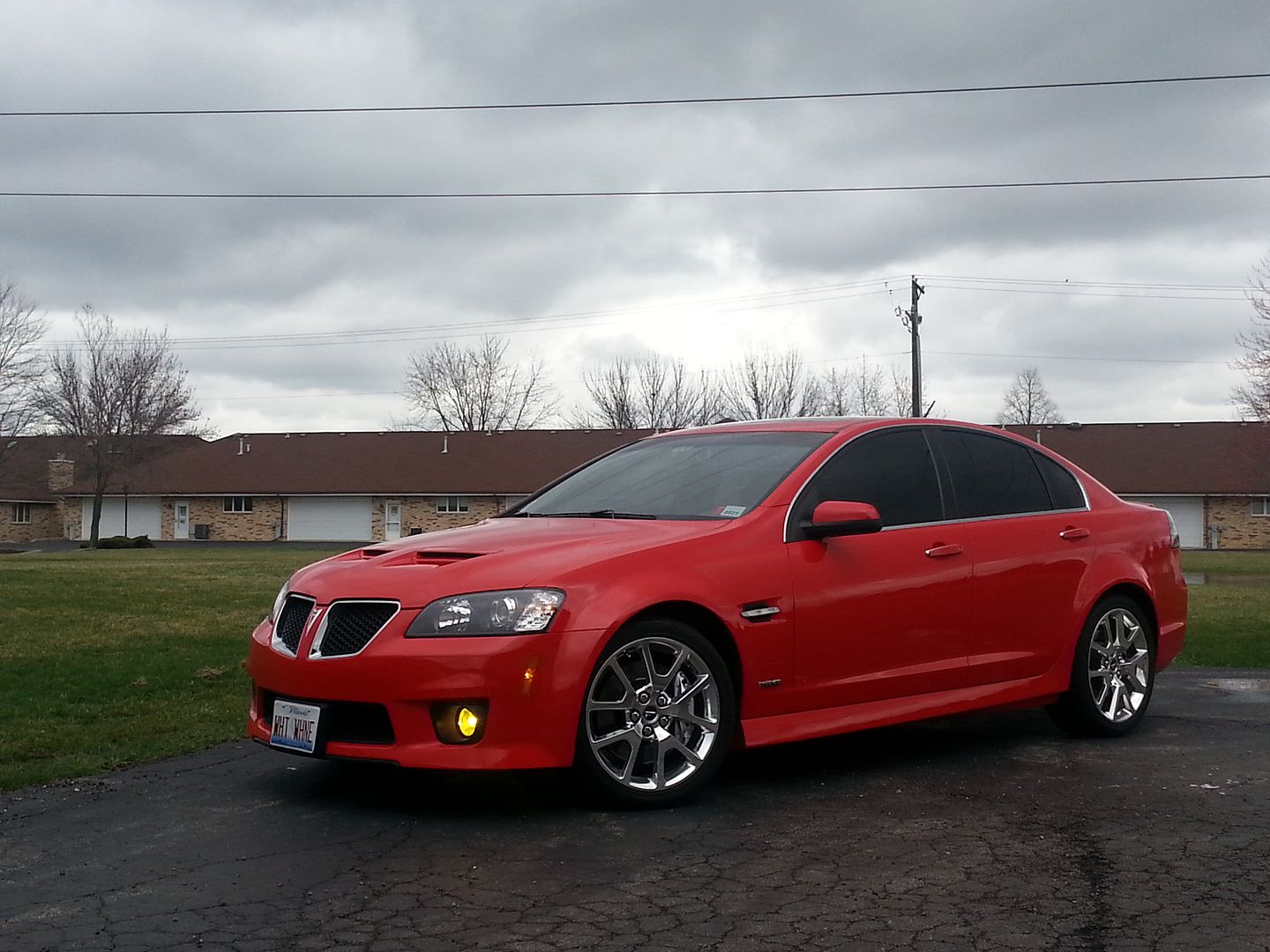 Senior Member
Join Date: Feb 2013
Location: Indiana
Posts: 131
Nice ride!!!! By chance u mind sharing with us where u got the sweet looking GXP?
---
2009 SRM G8 GT, Premium & Sport Package..
Performance:
Some, but not enough..
Appearance:
Too much to list..
Looks awesome! I got mine tinted within 24 hours of bringing her home from the dealer. Haha
---
2009 M6 G8 GXP - Sold
710rwhp/742rwtq

I would have done that, but money prevented it. I got it at Uftring's Chevy in Washington, Illinois. Traded my SSEi for it, bought it on 3/15 with 21,800 miles and today she has 27,300 miles.
Sent from
AutoGuide.com Free App
These cars look sooo good with dark glass. Single best appearance mod to do imo.
Mice gxp as well!
Sent from
AutoGuide.com Free App
---
-Rob
2008 White Hot GT w/ Premium Pkg. 185k miles and counting!
Blueline Performance DoD delete deluxe pkg w/ "The Probationary" Cam, Pypes Headers, Spectre Intake, ZL1 fuel pump

Tuned by Bob at Next Gen Built Performance
383whp/385wtq