After 20 Weeks, G8 is Back Up and Running
---
After 20 weeks, I finally got my baby back. Everything that could have gone wrong with the car did go wrong. But i'm really happy to get her back.
Story: Dec 1st 2012 i have two solenoids in the transmission fail, so i had to get it fix and the only way to get them fix is to replace the whole TCM. Which you cannot get here in the united states so i had to go to the dealer and get them to order the TCM from australia. The parts arrived 3-4 weeks later. Installed the part and had the dealer flash the tranny. I got the car back in mid Feb.
After driving the car for a few days I heard this loud ticking noise coming from the engine. So i decided to take the car to 510 Race engineering and in a matter of mins of taking the valve cover off. They found the problem. The upgraded trunion bearings failed and went through the whole engine.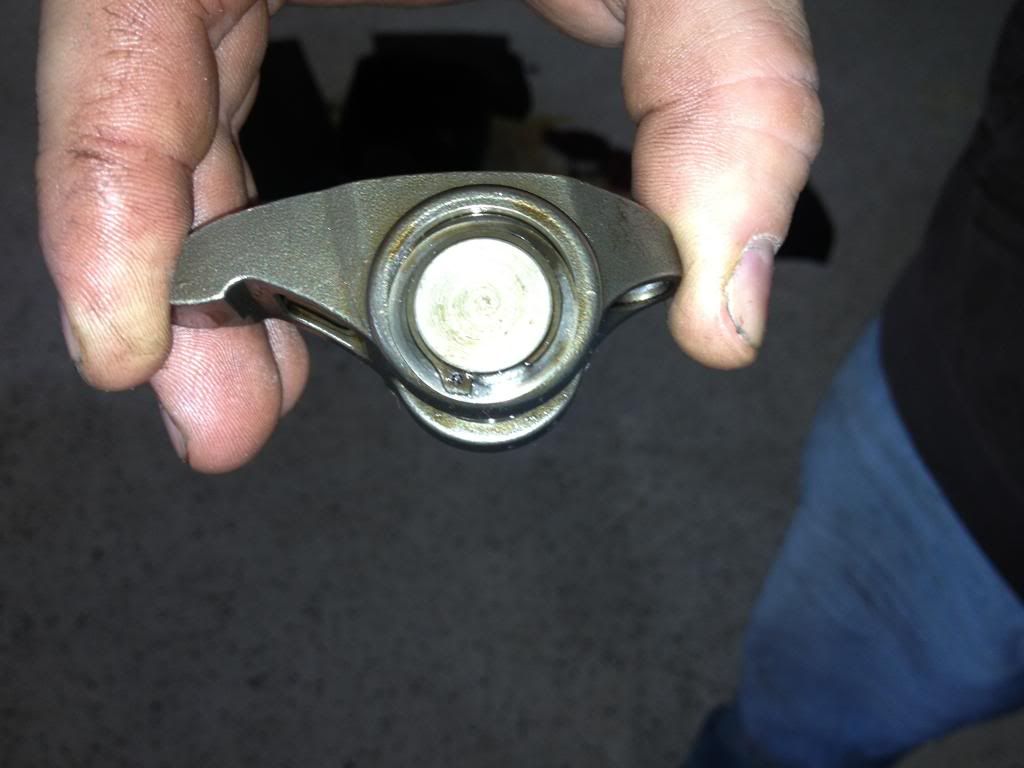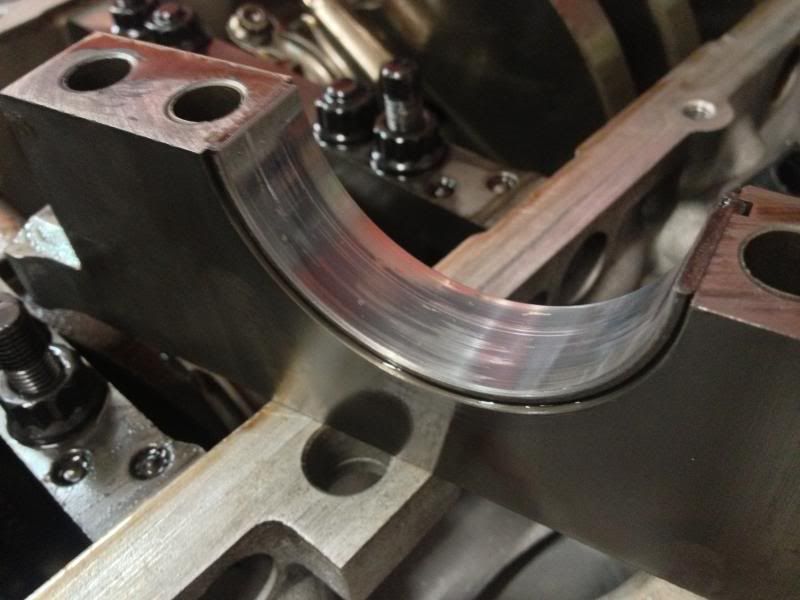 So they had to tear the engine apart to find if there were any parts damaged or whatever. well during tear down they found out the person who did the build before, improperly installed the parts. Due to them choosing Comp cam lifters with ls7 push rods, it caused the trunions to fail as the comp lifters were too short. So basically I had to rebuilt the whole engine. Put a lot of new parts in the engine and now is better than ever.
Here is what all got replaced.
Cam
Crank, Cam, and Rod Bearings
Lifters
Rocker Arms
Trunions
Lifter trays
All gaskets
double roller Timing chain
valves
Oil pump
Spark Plugs
Piston Rings
Here is my baby alive at a cold start.
Mods are now:
Built Studded Bottom end|11:5:1 CR|Compstar H Beam Rods|Racetech Forged Popup Pistons|ACL Cam, Main, and Rod Bearings|GFX Piston Rings|Comp Cam Upgraded Rocker Arm Trunions|ARP Head Studs|LS7 Lifters|Viton Valve Seals|Comp Cam Push Rods, Springs with Titanium Retainers|Comp Double Roller Timing Set|Melling High Pressure Oil Pump|Circle D 245mm 2C 3600 Stall|Ported Intake Manifold, Throttle Body, and Heads|229/236 .624"/615" 112 LSA Cam|160 Stat|DOD Delete Kit|NEP Underdrive Pulley|Pacesetter Headers|3" Exhaust|Vararam Intake|Brembo Brakes|Camaro Wheels|Tuned: 510 Race Engineering
New headers and exhaust will be installed this weekend. and after break in I will go back to 510 to get my dialed in tune and see what numbers i be pushing.
---
Mods: Under construction by 510 Race Engineering
Senior Member
Join Date: Dec 2011
Posts: 366
man, that sounds like a horrible ordeawl
---
-VCM intake, DT headers, Solo Axleback, Pat G tune,
[email protected]
and 365rwhp/370rwtq
-Avant Garde M310 20x8.5 and 20x10 milled to +40, 245/35/20 and 275/30/20, H&R springs, Koni inserts and shocks, Neondial corners, Painted gloss black roof, Painted Matte black bumper and grill inserts
Administrator
Join Date: Aug 2008
Location: Buffalo, NY
Posts: 10,244
Sounds like quite an ordeal. Good to hear she is all buttoned up and running again.
---
2009.1 ZEPCOM MGM G8 GT
Kooks LT's, SOLO HFC & Mach Unbalanced with J-pipes, SLP Tips.
Livernois tune, VCM, FE3's, full Holden blue gauges conversion, iphone on display. Daily Driver FTW
The ZEPCOM G8 was SOLO's test mule
www.youtube.com/zepcom
Bought 3/30/2009, retired 7/18/2017 at 136k miles, still strong. Been a great ride, she will be missed!
Senior Member
Join Date: Jan 2012
Location: seattle
Posts: 1,505
That's great but sucks about the motor. Is there any recourse from who built it before??
well no recourse due to the warranty was out already. shop only gave a year warranty and it was past. was also thinking if they messed it up before than why bring it back if they might just mess it up again. you know. so i just kept it at 510 racing engineering.
here is the new exhaust just installed yesterday.
---
Mods: Under construction by 510 Race Engineering