Gravana SEMA G8 Pics
---
Just thought I would post up a few pictures of three of our SEMA_vehicles from this year. Two G8 GT's and one Mustang GT. The solid red G8 has a Magnuson Supercharger on it.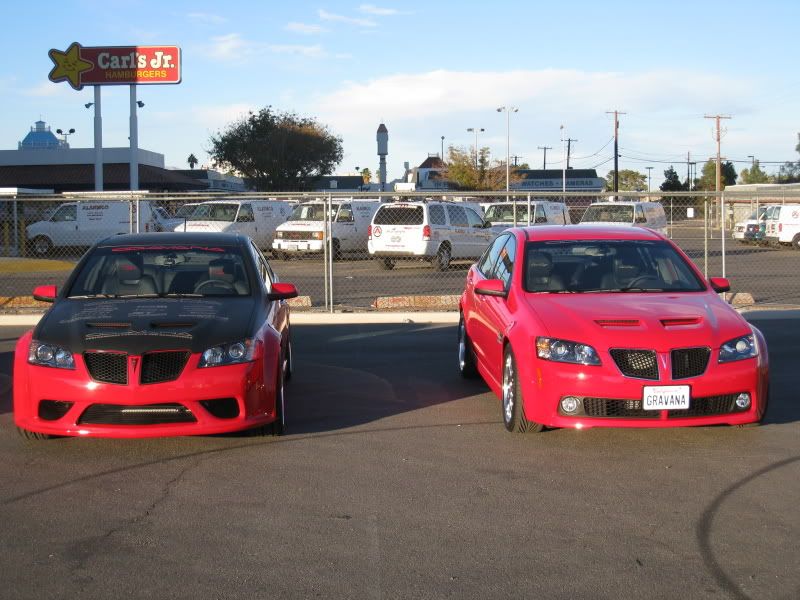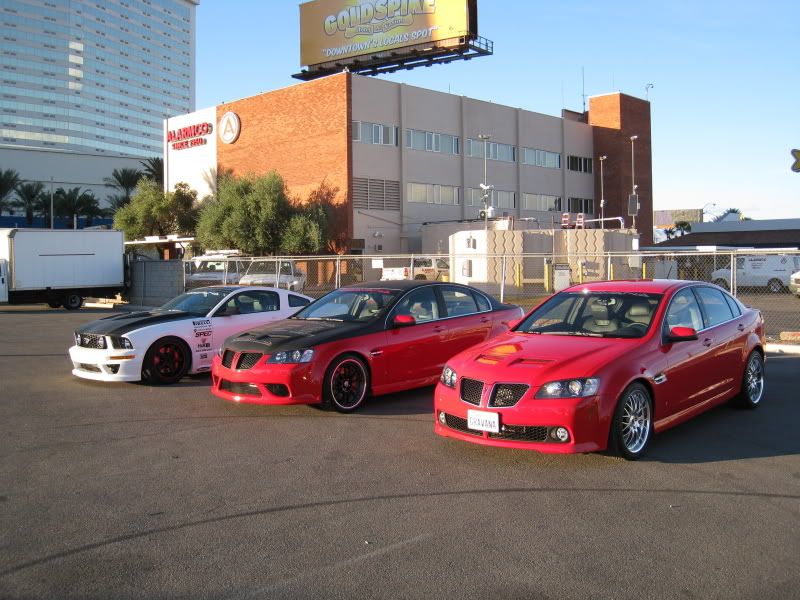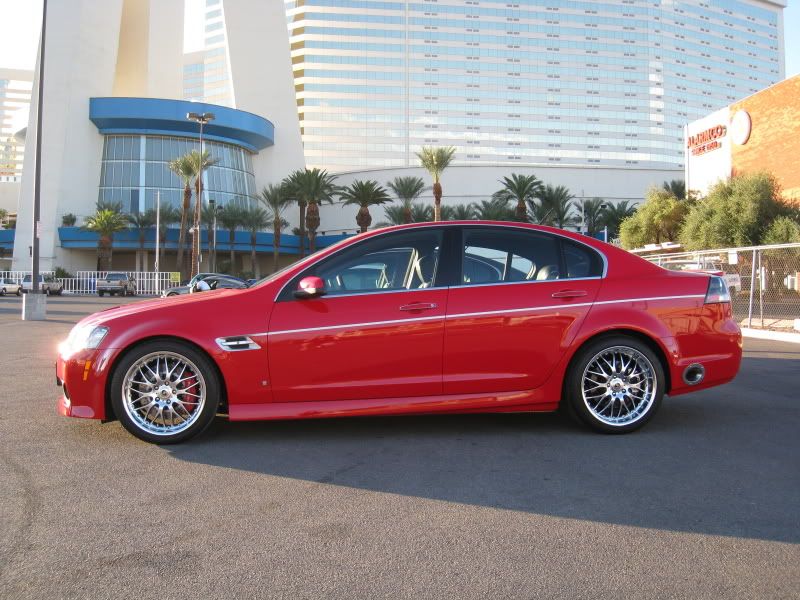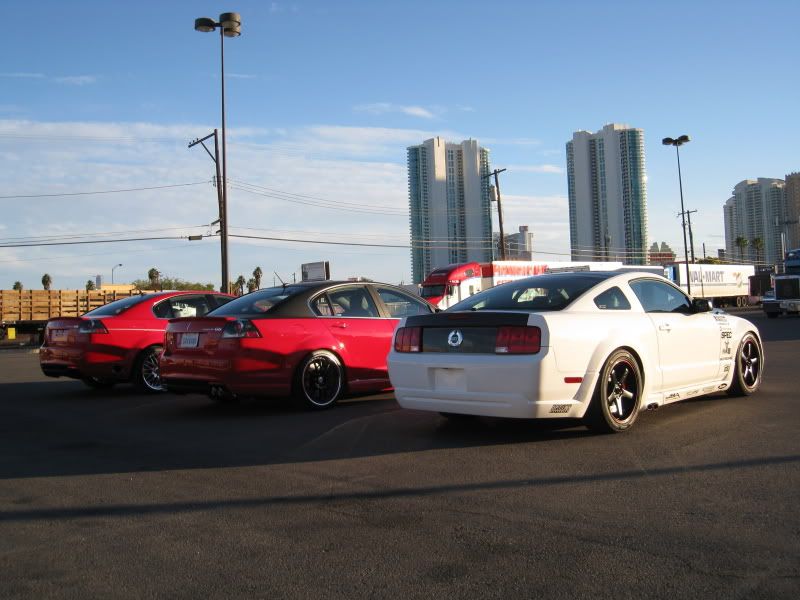 Let me know what you guys think!
The front_bumper on the Red/Black G8 will be going into production and should be available in a few months time.
Thanks,
Ryan
Kewl pics thanks for posting them for us.
love that front bumper!!! Let us know pricing when you can.
---
Sold-2009 MSM G8 GT, Premium and Sport Packages, 20% tint, 35w 6k HID's, Roto-Fab CAI, Roto-Fab Rad cover, Roto-Fab Engine covers, SC Cortex 93 Roto-Fab Tune, MF X-pipe, GXP axlebacks, King springs, MonroeGT sport struts & shocks, Holden V8 badges, GXP diffuser, Yellow foglight overlays, Red calipers, Painted lower grills, Stock 19's PlastiDipped with Holden Centercaps and Grafxwerks
[SIGPIC][/SIGPIC] Coming soon: Jeep WK2 5.7 Hemi or Dodge Durango 5.7 Hemi
What are the rims and size you are running of the red GT and the tires?
i want the exhaust like the red one! so sick! what would something like that cost?
Pretty cool exhaust outlet also. I've seen those on a bunch of truck.
---
[SIGPIC][/SIGPIC]Magnacharged g8gt
Best after Maggie
[email protected]
115.33w/1.74 60ft (best 60ft 1.63) 11/6/10
after maggie 7.58 @ 92.1 w/1.66 60ft
eibach prokit, Ctsv/Camaro Brake Setup
Sport Edition Staggered 20's (sold)
20" Staggered Lorenzo's WL032 (black
20x9.5's and 20x8.5's wrapped with Sumitomo htr 3's
Kook mid tubes w/cats, stock rear
456rwhp 450 rwtq After Cog drive est 500 rwhp
Winner Fastest G8 LSX Challenge 2010 LSX Shootout
I'm a Custom Wheel and Tires Specialist
Painted by Joey Myers
Will the side ground effects be going into production too?
They really complete the overall look.
Those are 19" J2 Mesh wheels, they will be for sale soon for the G8. Available in silver, black or chrome finish, all with a polished lip.

We do not have front bumper pricing yet, we will once it is closer to release though. And yes, we are planning on doing the full body kit as well.

Thanks!

-Ryan