Senior Member
Join Date: Jul 2011
Location: Winnipeg
Posts: 194
Fair price? SMR w/ 52k km | 32k miles - 22k$ all in? ( Canadian )
---
It appears to be in very good shape, low km / miles. Seems to be all stock other than the wheels.
I feel its a bit steep, no? I was thinking more like 20k all in or 22k with some sort of extended warranty at the least and maybe summer rubber.
Am I just used to getting a good deal? In the past all my cars have been from a dealership where my cousin used to be the GM, i would end up paying 500 over cost. And when I got my G6 GTP ( used ) they actually lost money on it because there was a promo where they wanted to sell a set amount of cars in the month, and I literally walked out cause there was another one in the city, they called as i was on the road to come back.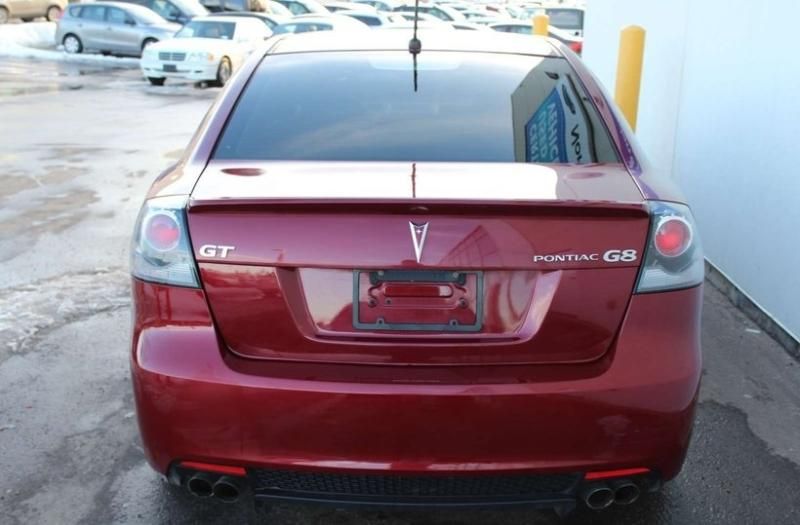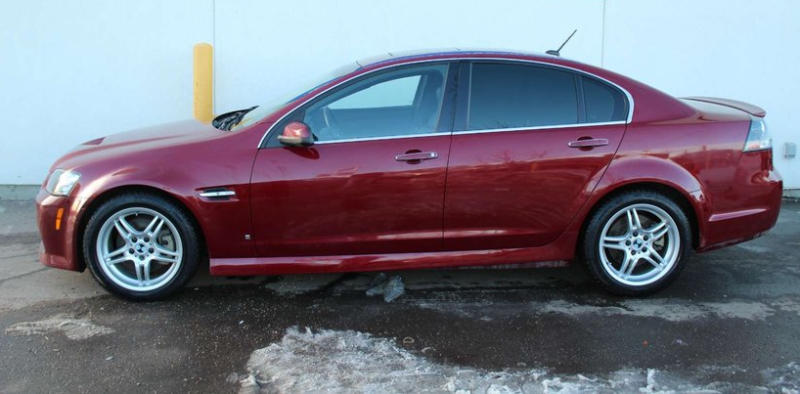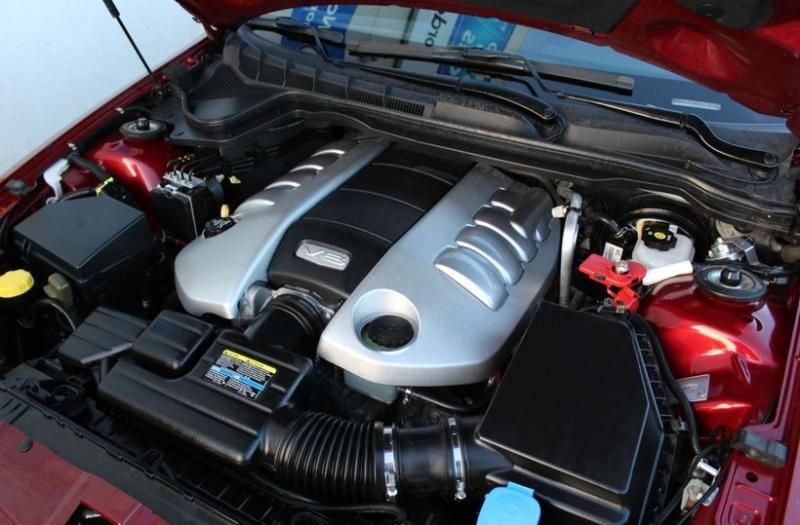 but oddly enough only comes with a winter set of rubber on some wheels that really are not really my taste, although not bad for winter wheels...not that I really intend on using it for winter. Would without a doubt be getting all season / summer rubber on a set more my taste.
Wish they had postd it online before trading it in!
For comparisons sake there currently is:
LR w/ 63k km asking 19,900 out of ontario:
http://www.autotrader.ca/a/Pontiac/G...O&orup=8_15_15
Black w/ 78 for 18900 out of NB:
http://www.autotrader.ca/a/Pontiac/G...O&orup=9_15_15
Those are the only 2 that are somewhat comparable. Various others with 70-90k km private sales for 16-19.
It seems the dealers are making a killing off these used g8's. I know they are likely paying like 15-16 max.
For example I inquired about this SMR with 60k km before it was traded in...They were going to take 16500 and now its listed at the dealer for 20,900....So the dealer im guessing probably gave them like 16?
I ended up bailing because the owner wasnt too enthusiastic about providing info and pictures to a remote buyer ( im in a diff province )
http://www.autotrader.ca/a/Pontiac/G...O&orup=5_15_15
Blah, im one indecisive b1tch
Oh, and the NOTT auto corp was nothing but a waste of time. I had to pay 2k deposit for them to "seek a car out". They insisted "this is what they do" they will find me my car"....2 months later they only found one, yes only 1 single car. Out of the USA too, and of course due to the exchange rate they said best price would be 28-29k before tax! LOL
---
Last edited by Dav3; 02-25-2015 at

08:05 PM

.
Senior Member
Join Date: Aug 2011
Location: Toronto
Posts: 2,145
These cars are holding their value, especially up here in Canada where they're even more rare than the states. I paid 21.5 with 61k kilometers a year and a half ago. Bone stock, same as you. I'd offer 20.5 and go from there.
---
OGOC (Ontario G8 Owners Club)
09 PBM V6 (Traded)
GXP Diffuser, Mace Insulators, Solo, CAI, FE3, BMR, much more
Replaced with
09 WH GT, Solo Mach, HF Cats, CAI, LS3 Cam, Pat G Tuned, FE3, Whiteline, SuperPro, Centric/Hawk, DAI Autobahns 19x8.5/+35, RE760s

See if you can get the previous owners info and give him a call. Maybe he/she has stock rims stored and traded car as is. Whether or not dealer will give you this info is another story, there should be a buyers package or GM Global package that lists previous owners.
Senior Member
Join Date: Nov 2014
Posts: 108
You will still have to pay PST on it when you get it to Manitoba will you not? That adds over a grand to the price then.

Other than the wheels, looks to be a twin to mine that I bought in Winnipeg in the fall.
---
Redeemed by the blood of the Lamb.
Senior Member
Join Date: Jul 2011
Location: Winnipeg
Posts: 194
So here are pics of the under side.....Seems the mufflers were hacked off and straight piped, and mounted with rebar lol? Im pretty sure its not even legal for them to sell it as is?
A lil corrosion too, maybe this G8 was someones beater lol. The interior however is near flawless.
I am going to ask they spray it down well, hoist it up n get under body pics =\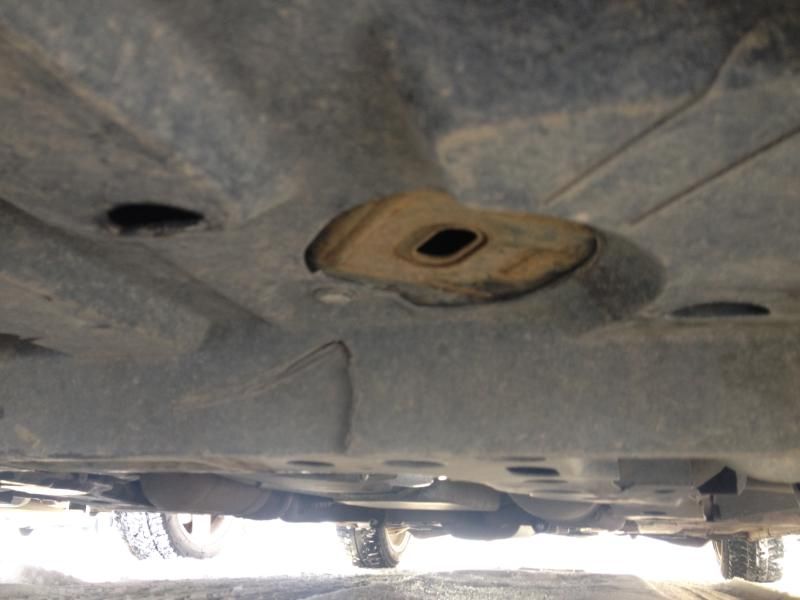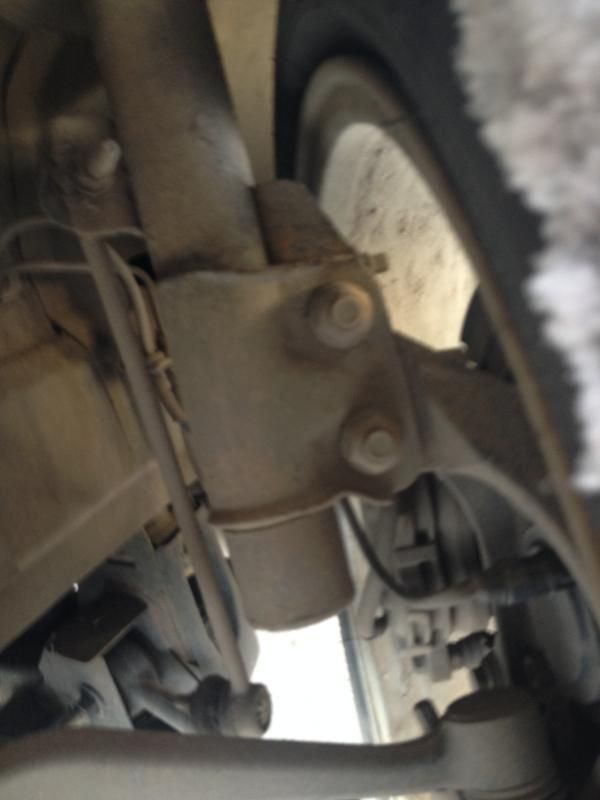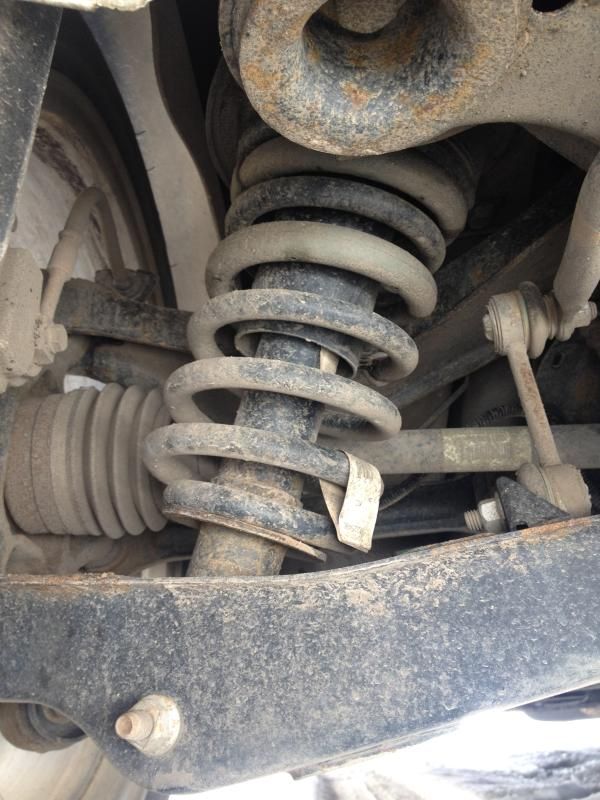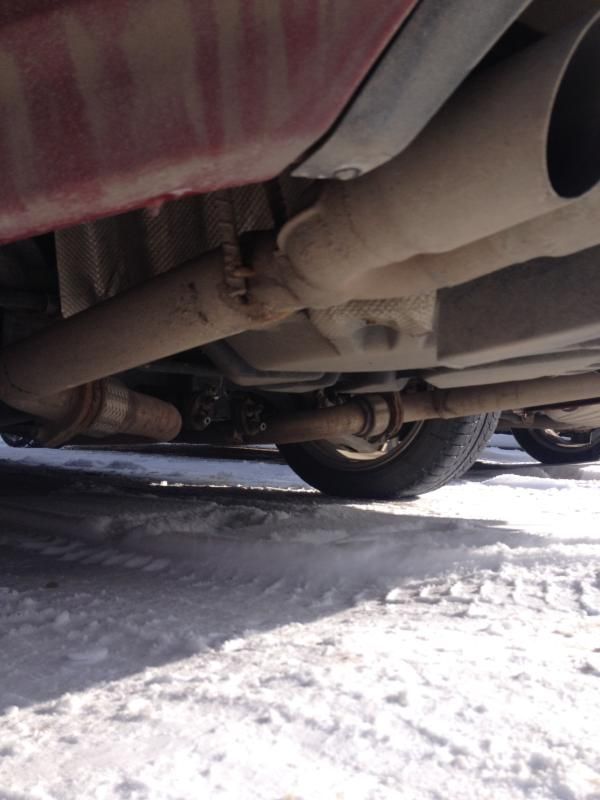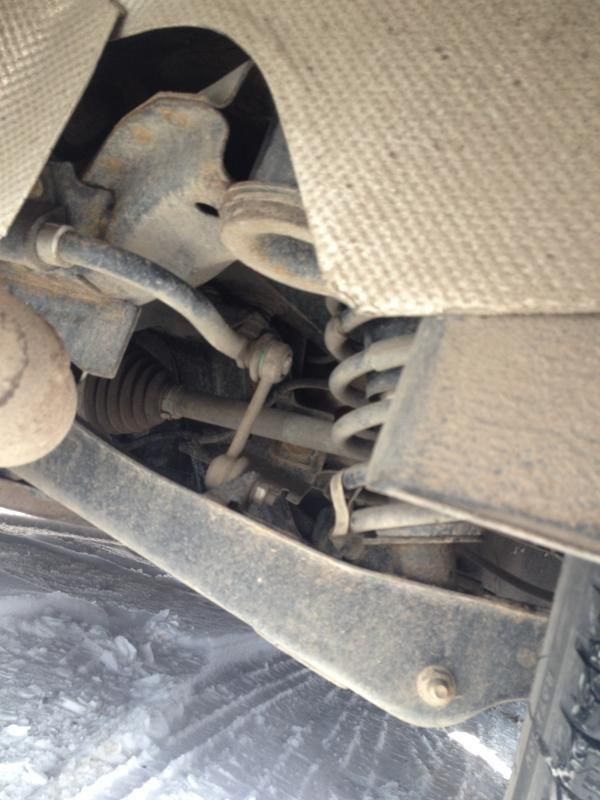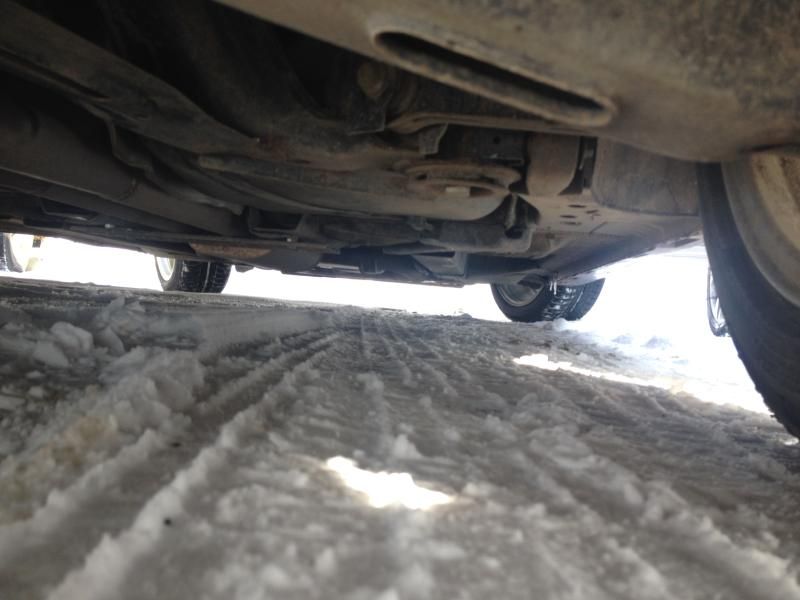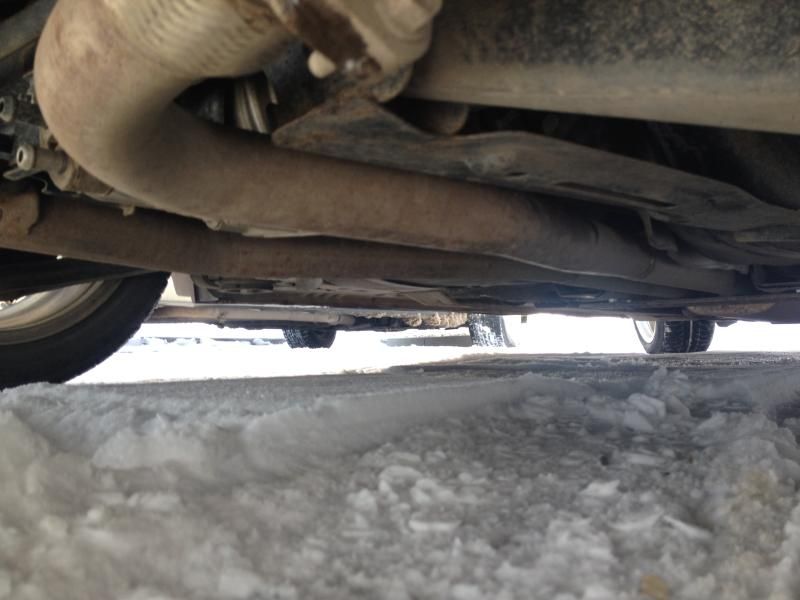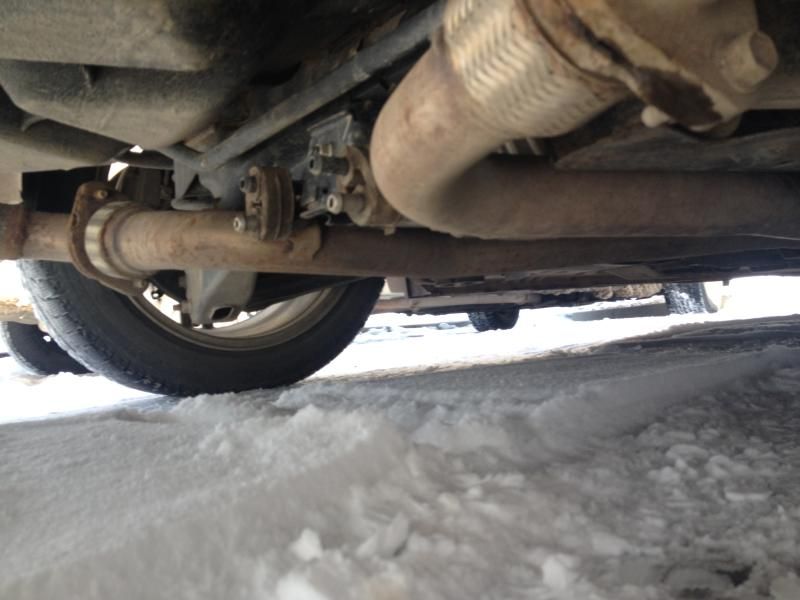 Now im wondering if there are any other hidden gems than just the hacked mufflers
I paid 19,400 for mine with 52k, one owner sport package. The only reason dealers sell these for that much is at least in my area there are only 4 within 200 mile search. I looked at trading mine in 2 months ago and was offered 13 grand.... knowing what I know now I wouldn't pay more the 19 grand for that. I believe private party value on mine with 62k now is around 16 grand and I owe 15,800. Don't believe everyone saying the values are going up, cause I don't see it. The only values on the rise are SLPs and GXPs.
I bought mine also a 1.5 years ago with 61,000 km's for an even 19,000.00. I also saved 600.00 on taxes with mine. The only thing I had done to mine was put on new tires after I bought it.
---
K&N CAI, Pypes headers, Solo HFC's,Solo axle backs, Custom tune, FE3 Struts & Shocks, White line bushings & bearings, Rear Cradle inserts, Moog end links.Little lunati cam,SLP 25 %UDP, AC tensioner upgrade.15% tint.12" sub woofer with amp.Future upgrade Power slot rotors & posi quiet pads.
V6 Spectre CAI, Original Overkill tune,FE3 Struts & Shocks, White line bushings & bearings, BMR Rear Cradle inserts, Moog end links.12" sub woofer with amp.
Posting Rules

You may not post new threads

You may post replies

You may not post attachments

You may not edit your posts

---

HTML code is Off

---