Senior Member
Join Date: Jan 2012
Location: seattle
Posts: 1,505
2008 G8 GT black, 40,000 miles.
---
Looks like it has the premium package but no sport package. No sunroof

Does the leather automatically mean it has the Premium package?

Asking is just under $20,000.

Carfax clean. 1 owner. No accidents. Local history.

I looked at it briefly and it's really clean. Alot cleaner than a 40,000 mile car. I couldn't even see any chips on the hood or bumper. But it was wet and drizzly

Sport package is just 19" wheels, thicker steering wheel and sport pedals right?

There's another 2008 that has the sport package and s/r. 32,000 miles but asking just under $24,000.
Senior Member
Join Date: Aug 2010
Location: Bridgewater, NJ
Posts: 499
I like the no sunroof. Miles not a big difference. Nice color. Both 08s. If u don't have a long commute and/or can afford gas.. I like the first one.
---
2009 WH GT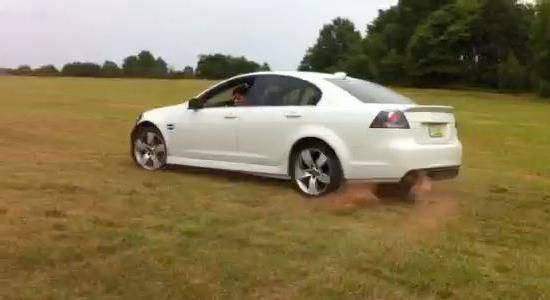 Senior Member
Join Date: Jan 2012
Location: seattle
Posts: 1,505
I just don't want to miss any options. 1st seems to have all the premium options but how to make sure? I think leather means premium?
---
Last edited by Jeff92se; 03-09-2012 at

10:39 PM

.
Premium package means leather, heated seats, and 8 way (I think) power driver seat.
All of the ones I've seen with leather have been the full premium package. I'm sure you could order it new with just the leather, but probably more cost effective to get the full premium package.
Senior Member
Join Date: Jan 2012
Location: seattle
Posts: 1,505
Thanks. I ended up buying it yesterday. It had heated and power seats. A touch more miles than I'd like but for a $19,500, I couldn't pass it up.
Congrats! You'll fall in love with it instantly!! Now to start modding!!
---
331 rwhp / 341 rwtq
Pat G Tune // K&N CAI // Solo Axlebacks w/3.5" tips

Great buy! You got good deal on an awesome car.
Posting Rules

You may not post new threads

You may post replies

You may not post attachments

You may not edit your posts

---

HTML code is Off

---