Junior Member
Join Date: Sep 2015
Posts: 27
Car feels faster when its warm outside
---
Anyone else notice that?Could it be because of the rotofab cai...feels light on its feet too.
The butt-dyno can be pretty deceiving... I have noticed this myself though at times.
Over the past couple winters in chicagoland being VERY cold besides this past winter I definitely noticed a difference. The car will add extra fuel due to the colder air being inhaled to keep things cooler in the combustion chamber, I noticed abysmal gas mileage in 2013 and 2014 winters.
Once the warmer weather rolls in the computer adjusts accordingly for fuel/air and might feel like it is making a touch more power. This is just my understanding of it.
---
-Rob
2008 White Hot GT w/ Premium Pkg. 185k miles and counting!
Blueline Performance DoD delete deluxe pkg w/ "The Probationary" Cam, Pypes Headers, Spectre Intake, ZL1 fuel pump

Tuned by Bob at Next Gen Built Performance
383whp/385wtq



Senior Member
Join Date: Oct 2012
Location: Gilbert, AZ
Posts: 1,981
It may be possible depending on baro pressue and humidity.
---
PBM G8 GXP M6-Self flex fuel tune,OBX LTs, Kooks A/B, Monster clutch, 3.45 gear,LSA S/C, cam, fuel system, stock block and stock heads, 12 PSI.
Best e.t 10.41/ best mph 138.7 Half Mile: 168.3 mph
2007 TBSS-Self tune, bolt ons

[email protected]

, 1,560 D.A
1991 GMC Syclone- Self tune/catback [email protected], 4,200ft D.A
https://www.youtube.com/channel/UC0o...xsBDzFImcyBfeA
[SIGPIC][/SIGPIC]
I feel a power and economy gain at about 72 F (standard day temp) and humid; not sure about what % of humidity.

One of my vehicles is a 94 Geo Tracker. Is more noticeable with its puny engine.
---
US Army Retired 1986~2008

Fortune Favors The Bold
doing stuff and things
Join Date: Jul 2012
Location: Kennesaw, GA (North West Atlanta)
Posts: 534
my car feels beastmode when its In the mid 50's- 60's with low humidity
---
because racecar....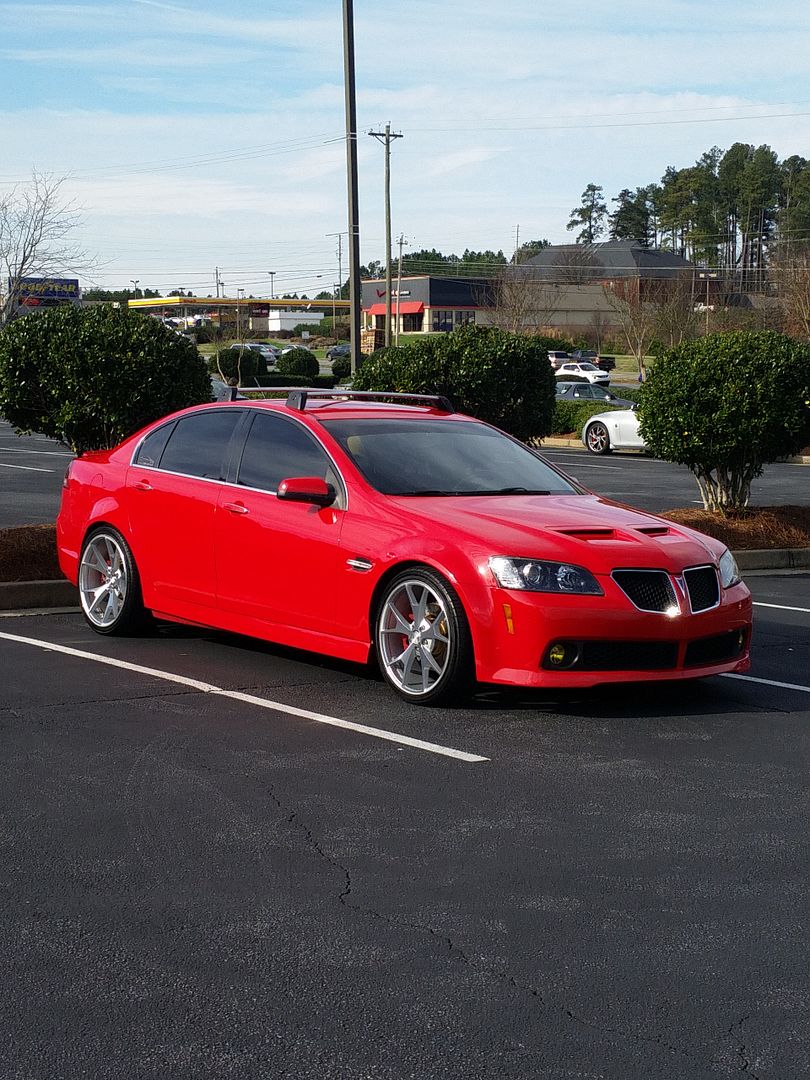 2009 Liquid Red G8 GT:
Kooks LTH w/catted mid pipe, Magnaflow axleback. H&R springs. Spectre CAI. V6 tails, roof rack, GXP diffuser, OPT-7 LED headlights & Fogs, Injected Engineering DOD delete and tune, bullet racing grind cam 227/236 .625 .605 112, Carbon interior goodies
414rwhp 384tq
Wheels: Concept One CSM5 20x8.5/10
Junior Member
Join Date: Apr 2015
Location: Brisbane, Australia
Posts: 26
Should be slower as the ECU pulls timing when the intake air and coolant temp rise. And trust me, you can definitely feel the difference in Australia :-)