Junior Member
Join Date: Jul 2011
Posts: 19
What is a reasonable price for my 2009 G8 V6?
---
Its the Stryker Blue one. Comfort and Sound package, so fully loaded basically.
Added aftermarket rims (stock size) , tinted windows, and have blue LED for my interior instead of the red…radio, A/C , windows…all the switches.
Just turned 40,000
KBB and NADA is around 22k-24k for private seller and low 20's high teens for trade in.
Asking 23,700 be to much?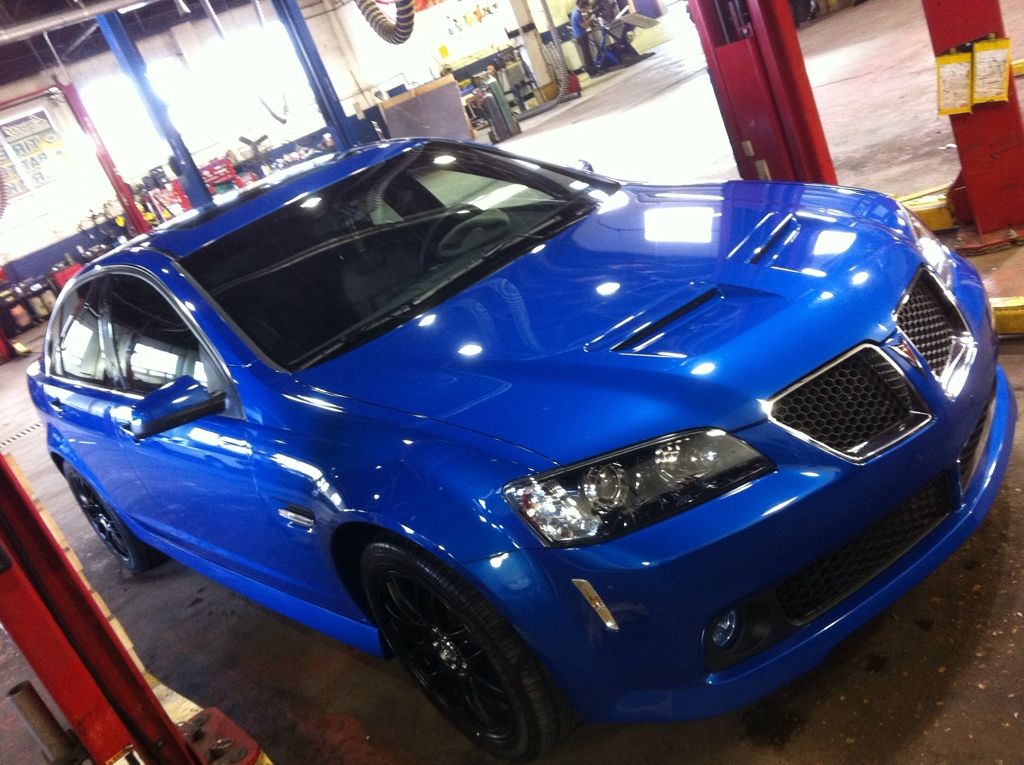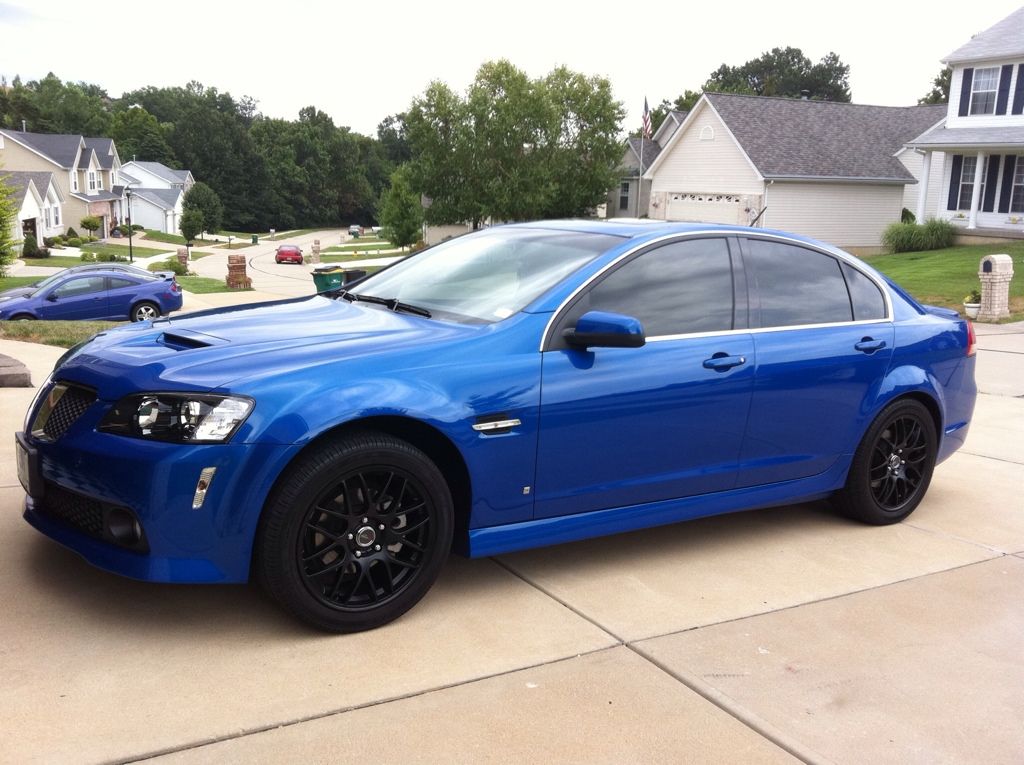 Senior Member
Join Date: Apr 2010
Location: West side of youngstown ohio
Posts: 2,191
You can always bump it down , so you have room to work with...........
---
2009 GT White Hot, AKA CASPER, Superchips 93 octane tune, Volant C.A.I with HSRK,Slotted and cross drilled rotors with ceramic pads,GXP Diffuser,Debadged.Solo axle backs, Coronet 440 style tips
Dyno 4/26/15,343 MAX H.P.,338.6 MAX TORQ
5/13/15
[email protected]
, 2.03- 60'."WE ARE THE LAST OF OUR KIND"
2009.1 V6 STRYKER BLUE, TRADED IN 1/10/13
Junior Member
Join Date: Jul 2011
Posts: 19
True.... But I don't want to start so high it turns people away
IMO i think that is starting too high. If you check out auto trader or it is this way in my area anyway you can get a GT with a reasonable amount of miles for that 22-24K range off of a dealer lot. I KBBed my V6 today and I was at $17,250 for a trade with 32K miles. Granted I do not have any options but I think thats fair Considering I bougt it for $20,200 3 years ago. My guess is you'd get $18500-$19000 for a dealer trade and you might be able to get $20-$21000 private party.

If you are looking to trade our cars peek value in July/ August. At least they do in Ohio. I have tracked it month by month for the past 2.5 years. Lowest is in Dec/Jan and steadily rises 250-500 a month through August. It drops like a rock in October. So if you are looking to trade and buy new. wait till the 2013's come out or get a left over 2012 in late summer.

I am personally going to probably buy a Charger R/T AWD next summer. Love the car but need a V8.

Good Luck!!!
---
2008 Panther Black V6
Homemade Intake Tube with K&N drop in
Dynomax Super Turbo Mufflers
LPM with air scoop into the lower panel of the snorkel
Quarter Mile 15.38 @ 92.49 MPH - 2.29 60' (5-12-2012)
Click Here For Video
Quarter Mile 15.43 @ 91.01 MPH - 2.24 60' (6-14-2011)
SOLD 11/30/2012