Owner Spotlight-Meet STAGEUP
---
fk
by
NikonFly
, on Flickr
Well hello there my fellow G8'ers! First of all, I'd like to say that it's an honor to be in the spotlight! My name is Rhett and I'm from Gilbert Arizona. I am proud to say that I've been a loyal GM fan since I was 5 years old. I saw my first Corvette in Los Angeles back in 1986 and that was all I needed to become a hardcore GM fan! Now, don't get me wrong, I do recognize a great automobile when I see one, even when it isn't GM. GM just creates that "spark" for me though.
So, needless to say, I have never owned anything, but GM. My first vehicle was a 1982 Chevy S10 that I drove during the late 90s. Next was a 1989 Buick Lesabre T-Type. After that I got my hands on a 1998 Grand Prix GTP coupe. I then felt the need for RWD. So, in 2005 I bought a new LS2 GTO M6. In 2007, I ended trading my GTO in for a LS6 CTS-V. During that time, I had also gotten ahold of my Awesome Syclone from the original owner in California. A couple months after that, I told my fiance it was time for her to "move up". So we went to the Chevy dealer and pick up her brand new 2007 TBSS. Fast forward to 2011. I was on a business trip one night and decided to type "G8 GXP" in my cars.com search. Thats when I saw "The next big thing"! lol. I scrolled down to the description, crossing my fingers that I'd see "Manual trans" in that description. YES! She was a manual!
So I rushed back home from my business trip and told the wife about it. The wife immediately said "we need that car!" Whooo Hooo! Most awesomest wife ever! So, I ended up trading the CTS-V in for the GXP! Great trade in my opinion. I haven't looked back!
At Wildhorse Pass Motorplex in Chandler AZ....
f5
by
NikonFly
, on Flickr
The GXP is kept fairly simple in hopes of keeping it as desirable as possible. So, simple bolt ons is all she has right now.
engine1
by
NikonFly
, on Flickr
Here is a great view of the "Man pedal". This is were the magic happens.
jk0
by
NikonFly
, on Flickr
Here she is running a
[email protected]
mph agaianst a poor 5th Gen Camaro. I know, I know. It may be a little difficult to see the Camaro during the race.
https://www.youtube.com/watch?v=uupe...xsBDzFImcyBfeA
And here I am doing some testing on the street while granny shifting...
https://www.youtube.com/watch?v=fK71...xsBDzFImcyBfeA
My G8 GXP has been my best car yet. What I love most about it is how rare she really is. I also love that the kids and the wife all have a blast in it while being comfortable. The G8 may not be all "GM", but it's got the most important part of GM sitting under that steel hood.
Here are the other two currently sharing the stable with the GXP...
b1
by
NikonFly
, on Flickr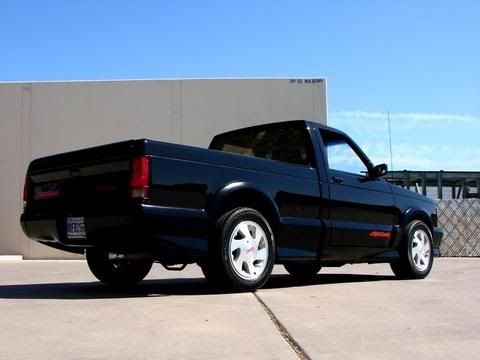 Senior Member
Join Date: Dec 2011
Location: Benton harbor
Posts: 1,359
congrats
---
RCR 223/231 111+0
RCR heads
RCR ported intake/TB
Kooks 1 7/8 LT's.
Kooks x pipe
Magnaflow axle back
Vararam / RCR Ram Plate
Airaid 4" housing/ ls7 Maf
Slp pulley
Fe3/BMR
Yank SS4000
3.45 gear
Drag pack
Crawford tuned
N/A pb
[email protected]
1.48 60ft
Hmmm I think you did the opposite of most people's stories I've seen on this forum. Most seem to go FROM the GXP TO the V or even the Coyote Mustang. I personally think you made the right choice
Beautiful car, man. I test drove an '04 GTO M6 once... That was a fun car, but I realized it was a little too much car for me at that point in time. I almost
had
to buy it after turning the traction control off. Ended up about four inches from the curb, thank God haha. I've not gotten the privilege of driving a M6 GXP, but I imagine it can only be better than the GTO was.
---
2009.5 GT, SRM Premium and Sport Packages
Show -
- Morimoto LED projector fog assemblies
- Spec-D LED tail light assemblies
- VG shark fin antenna
- Drag DR-64 20x9
Go -
- Rotofab CAI
- Kooks mids, mid-pipe delete with H, GXP mufflers
- Pat G. tuned
Ride -
- King Springs standard height/PPV Severe Duty
shocks/struts
- BMR poly rear cradle bushing inserts, sway bars, and strut tower brace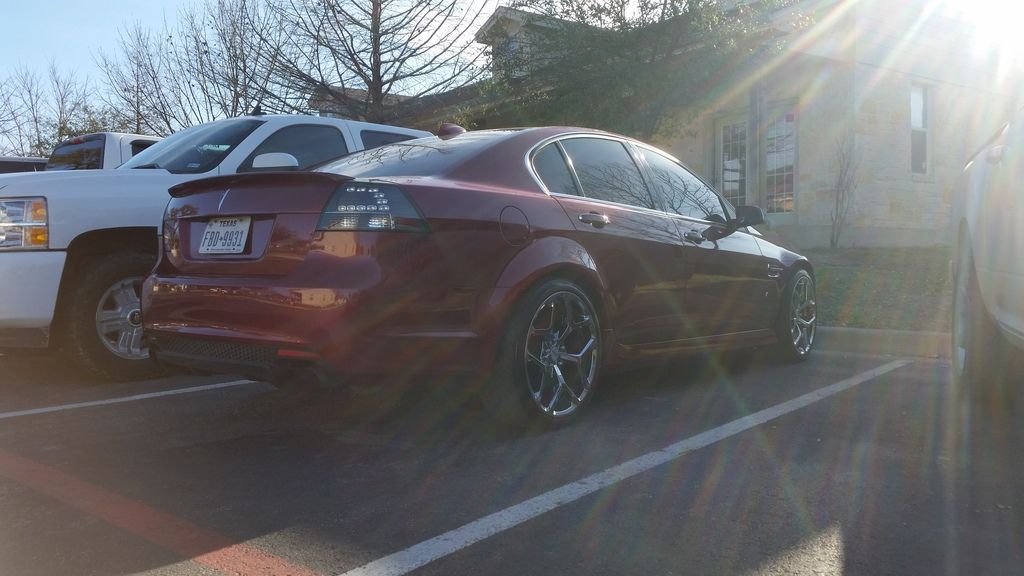 GM all the way for me too! I do appreciate other great cars that aren't GM but for me, GM just does it.

OP, love your GXP…… great story and congrats!
---
2009 G8 GT
Kooks LT's 1 7/8", catted X pipe to GXP mufflers
Rotofab intake, Avant Garde staggered summer wheels
Pat G tuned
2003 Corvette coupe
6spd Manual, lowered on C6 wheels
Long tube headers, Corsa catback
Heads/cam, Hurricane intake
Senior Member
Join Date: Oct 2012
Location: Gilbert, AZ
Posts: 1,981
Thank you guys!
---
PBM G8 GXP M6-Self flex fuel tune,OBX LTs, Kooks A/B, Monster clutch, 3.45 gear,LSA S/C, cam, fuel system, stock block and stock heads, 12 PSI.
Best e.t 10.41/ best mph 138.7 Half Mile: 168.3 mph
2007 TBSS-Self tune, bolt ons

[email protected]

, 1,560 D.A
1991 GMC Syclone- Self tune/catback [email protected], 4,200ft D.A
https://www.youtube.com/channel/UC0o...xsBDzFImcyBfeA
[SIGPIC][/SIGPIC]
Congrats! Love the Syclone, don't run into many of them these days.
---
LS3 - Livernois 1C cam - Joker ported LSA - Vaporworx - e85 - 2.55 upper / stock lower
PB: 1.626 60'
[email protected]
PB Run
Junior Member
Join Date: Apr 2018
Location: Dhaka
Posts: 21
2008 saw the 10 year anniversary of the Senior All-Star Spotlight Meet. The first 10 years of the meet has been in Iowa. Beginning 2009 the meet site will be switching to Wisconsin. The site will be at the University of Wisconsin.
Member
Join Date: May 2012
Location: Beltsville, Md
Posts: 40
Junior Member
Join Date: Jul 2019
Posts: 4
Man i just got my g8 two weeks ago and am looking forward to modding it out over time. I really dig what you got goin on with your man, much respect!