Senior Member
Join Date: Oct 2007
Location: Detroit
Posts: 1,384
G8 6.0 [CNC heads, DOD Delete, Pat G Tune/Cam, etc] + Trans / ECU Harness / Pedal
---
Engine/trans/ECU/pedal/MAF/Harness from a GT [6.0 / 6L80]

Was running and driving when parked. Car sat until insurance cleared it and I bought it.

If it doesn't sell I have another car waiting for it

Miles are unknown as the cluster was damaged, so assume high miles.

Located north of Detroit, it is ready to pull basically.

$5500

Includes PS pump and alternator [which looks recent] if you need them. Can work in the AC if needed.

I will *NOT* ship

GM CNC LS3 heads
Pat G tune & custom cam
Full DOD delete
Brian Tooley .660 lift dual springs
Comp Trunion kit
GM 3 bolt cam gear
Timing chain,balancer,hardware replaced
ARP studs and hardware
Melling oil pump

Trans:
Camaro pan
Valve body kit
Amsoil fluid
---
2014 Chevy Cruze
2013 Chevy Avalanche
2009 Pontiac G8
2009 Saab 9-3 Combi
1988 Volvo 740
Approved. GLWS
---
-2009.5 MSM Premium GT-
Mods: Forged 6.0, 3600 Coan, GPI SS3 Cam, Milled LS3 Heads, VCM, RCR Intake, tuned by GPI.
Senior Member
Join Date: Oct 2007
Location: Detroit
Posts: 1,384
Still available. For now.
---
2014 Chevy Cruze
2013 Chevy Avalanche
2009 Pontiac G8
2009 Saab 9-3 Combi
1988 Volvo 740
Man, wish I could afford it...would be pretty cool for my '65 Goat❗️
---
Dave


[email protected]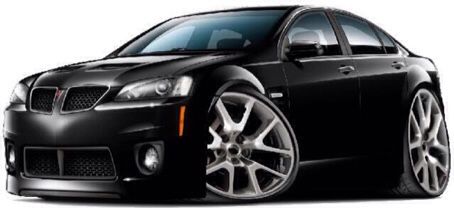 08' GT: Cortex 93+trans tune, RotoFab CAI, JBA Shorts, SOLO Cats, 3:45 rear, Corsa mids+backs, 'HAWK' shoes+'PowerSlots', Red/Onyx gut, wheel+shifter,6K HID's, and 2009 mesh grills.
Posting Rules

You may not post new threads

You may not post replies

You may not post attachments

You may not edit your posts

---

HTML code is Off

---