Junior Member
Join Date: Jul 2010
Location: Fredericksburg, VA
Posts: 23
Burdette Brother's - June 5th - 29th annual - Hyattstown, MD (This Sunday)
---
Not sure if you guys know about this or not. I know some people from this board have gone in the past.

Usually over 100 cars (all Pontiac models) at this show each year, rain or shine.

It's like 8am to 3pm or so when the trophy's are handed out. Good times.

$15 registration at the door.

Burdette Brothers
1909 Urbana Pike
Clarksburg, MD 20871
Yeap. A few of our CCG8s were/are planning on this, but we all have an obligation the day before and I'm not sure if we are going to make it or not.
---
Mike
Club President
Capital City G8 Car Club
www.ccg8cc.com
http://youtu.be/oiJ0bjkm8DE
[SIGPIC][/SIGPIC]
2009 Pontiac G8 GT aka: "Tara"
SRM/
Premium & Sport/
Sunroof
Modded??....ummmmm....
we missed you CCG8 guys! the organizers had a fantastic spot for our G8's and 2 classes: G8 and G8 modified. there were about 5 original G8's and 1 G8 'modified' car (mine). try to show next year so they hold the spot for us! it was a nice day and the rain did hold off. nice meeting some of you all...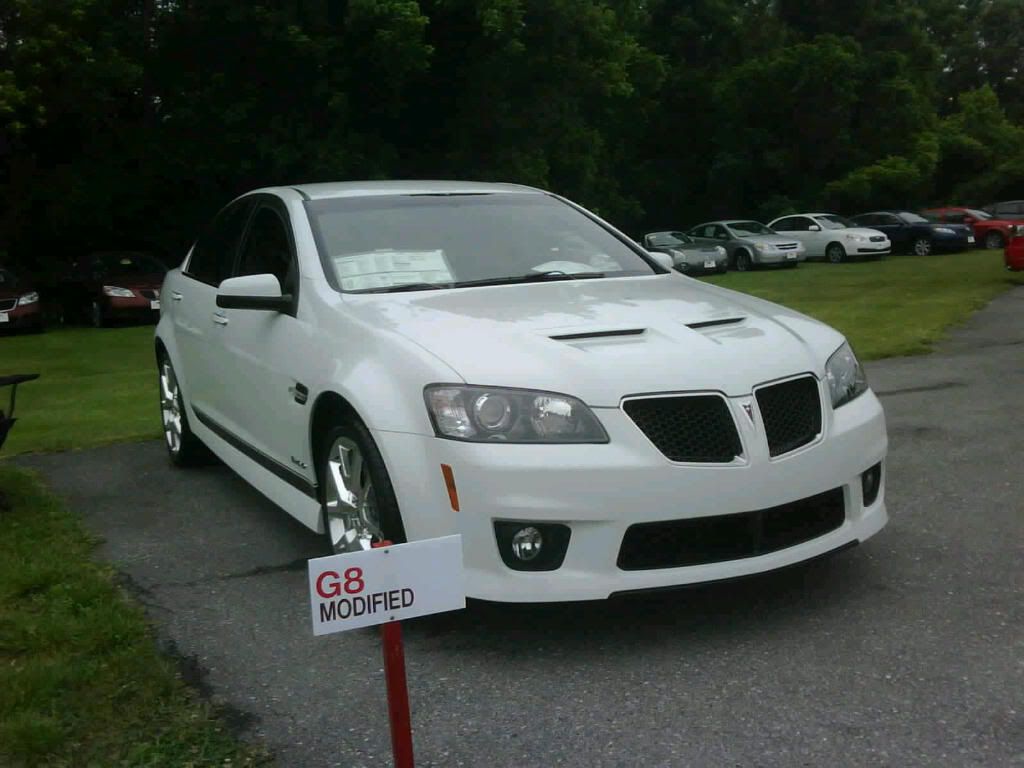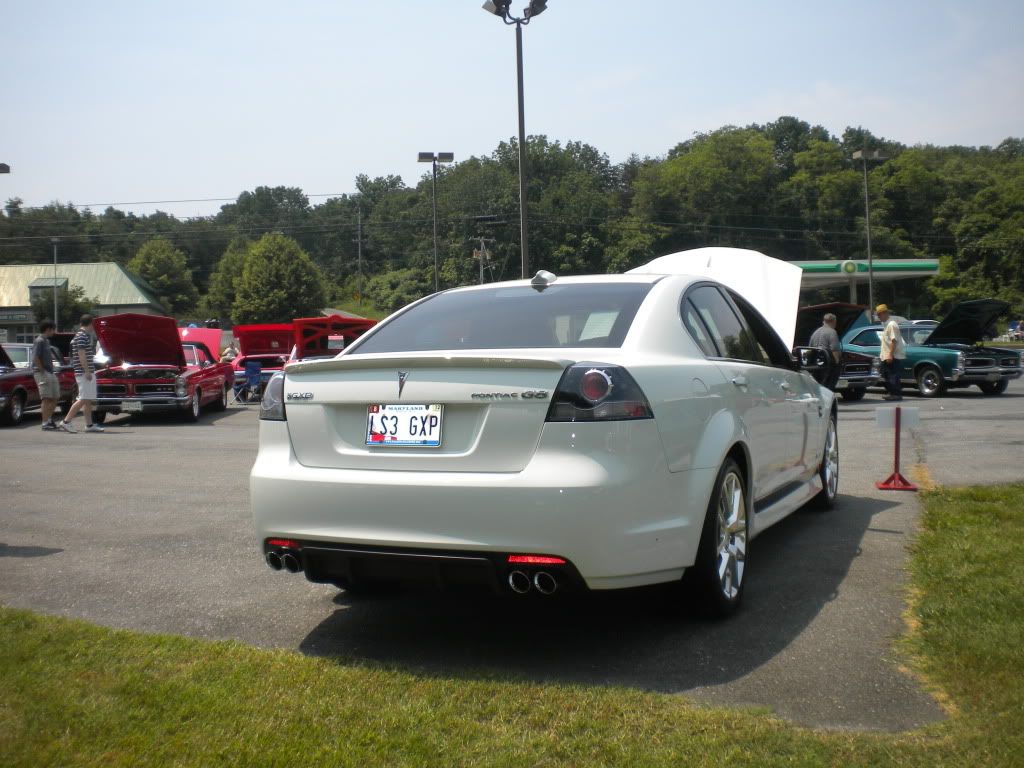 ---
2009 G8 GXP #420/1,828(9)
M6 /White Hot/Onyx & Red/No Roof
SOLD 9.2012... off to Chicago to a fellow enthusiast.
Member
Join Date: Mar 2009
Location: Clarksburg, MD
Posts: 98
Drove by OTW to Costco. Nice turn out.......
Junior Member
Join Date: Jul 2010
Location: Fredericksburg, VA
Posts: 23
Yeah - plenty more room for G8's but it was a good turnout - I was the one with the Red GT with the "EXT1NCT" tag