Power window - off cable ?
---
Hiya,

Can anyone help with a power window issue ?

My driver side rear power window dropped off the cable. I didn't use the window at all, it just fell down about 1/2 to 3/4 downwards all by itself.

I pulled off the trim panel and have access to the mechanicals. The cable is off the track and it's sitting at the bottom with about 6"- 8" inches of slack.

What's my issue here ?
A) A PW motor ?
B) It just needs to be restrung ?m

I've attached (4) photos showing the problem. The photos are looking into the door and looking upwards in the door. You can see that the cable appears to be backwards and rubbing on the spool case.

Thanks for any and all feedback !
Dave - GTO3DEUCES
---
Dave


[email protected]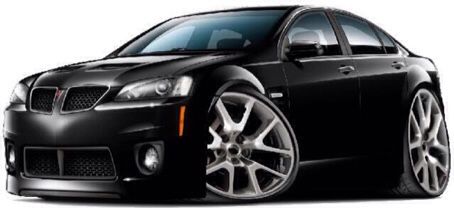 08' GT: Cortex 93+trans tune, RotoFab CAI, JBA Shorts, SOLO Cats, 3:45 rear, Corsa mids+backs, 'HAWK' shoes+'PowerSlots', Red/Onyx gut, wheel+shifter,6K HID's, and 2009 mesh grills.
Senior Member
Join Date: Jan 2010
Location: Fountain Valley California
Posts: 4,096
I've never even had a door panel removed as of yet. That regulator looks like one trick pony in there. Maybe you could or might have to open up the passenger side, to study what a normal cable layout looks like as well as how everything wants to move around from full up to full down. That might let you know *if* that drivers side can be saved, or if a replacement is required.
Senior Member
Join Date: Dec 2014
Location: Azusa, CA
Posts: 318
At each end there are some plastic wheels that the cable rides on. If I had to guess I bet one of those broke. I was just taking some out of a 15 SS the other day and that looked like the weak point.
---
Steve Walker
Azusa, CA
2011 Caprice PPV