Discussion Starter
·
#1
·
So here's the final result from my posts over the last month or so about wheels, tires, sizes and such.
The wheels are Breyton GTF2's, 20X8.5 front and 20X10 rear. Tires are Vredestein Ultrac Vorti, 245X35X20 front and 275X30X20 rear.
They've only been on a few hours but holy crap what a difference vs. the stock 19 with Goodyear RSA's. Driving on the highway it feels like she's on rails, there's no "slop" in the steering anymore. I can only imagine how much fun they're going to be after they're broken in after a couple hundred miles and it's wamer out. Only low 40's right now so I'm not pushing them... for now.
So on to what everyone's waiting for, pictures! Yes, she's a little dirty right now but I cleaned up the wheels 'cause that's what this post is about. We've all seen MSM GT's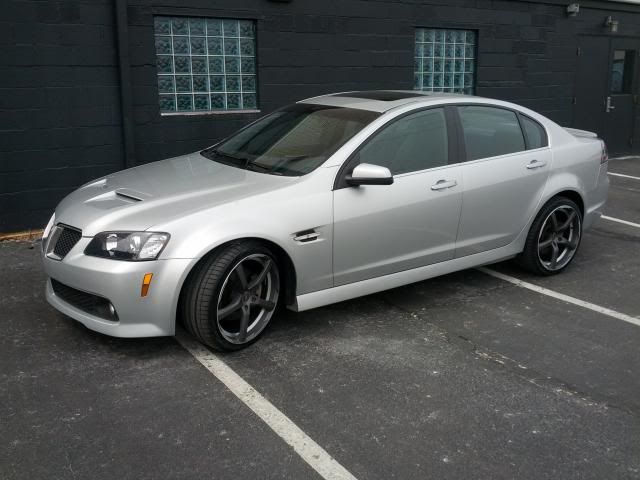 The wife came out of the house to look at it when I was giving the wheels a quick wash and commented she didn't like the looks of the brakes. Oh I can fix that honey.... I can fix that.
I'll have to measure later, but it looks like I've got about 1.5" of clearance between the wheel arms and the stock caliper so I'm hoping some 4 piston V's will fit in there.
It's amazing how much different the car looks... she looks as bad as she sounds now!