Discussion Starter
•
#1
•
I read an article by David Vizard on exhaust science.
Auto Exhaust Science
In the article he talks about a pressure wave termination box that essentially tricks your engine into thinking you have an open exhaust system. Sounded like a fun/cool project that might gain me some horse power, so I've decided to build one. All the materials I'm using are 16 gauge 304 stainless steel. For the termination box, I'm using oval tubing that I purchased from Spin Tech. The dimensions of the oval tube are approximately 3.5" X 5.75", equivalent to a 5" round tube. Since my existing exhaust system is 2.5", I purchased 3.5" to 2.5" cones from Stainless Headers Mfg. to transition from the termination box back to my exhaust system. I notched the oval tube and used two segments of 3.5" round tube to transition into the cones on the outlet side of the termination box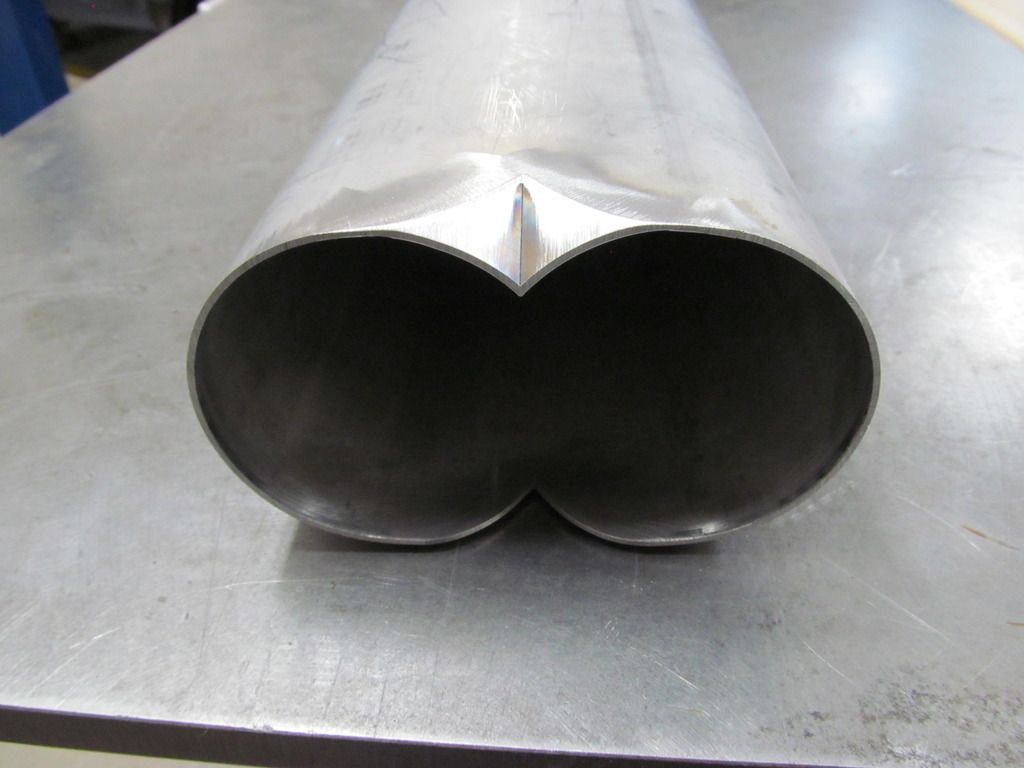 For the inlet side, I machined a cap with two 2.5" holes to merge the two exhaust banks.
The inlet tubes will be cut 2" into the termination box. Here it is mocked up in the car. As you can see, it barely fits between the cross member and the tunnel brace.
The termination box volume needs to be equal to or greater than the cubic inches of your engine. Based on my calculations, my termination box is 22" long for a 376cu. in. engine.
I'll keep you all posted as my project progresses.