First off, I want to give credit to the original members, hivoltagedriver and dblaron, and their threads from which I gained a large chunk of my knowledge in getting started with this swap years ago.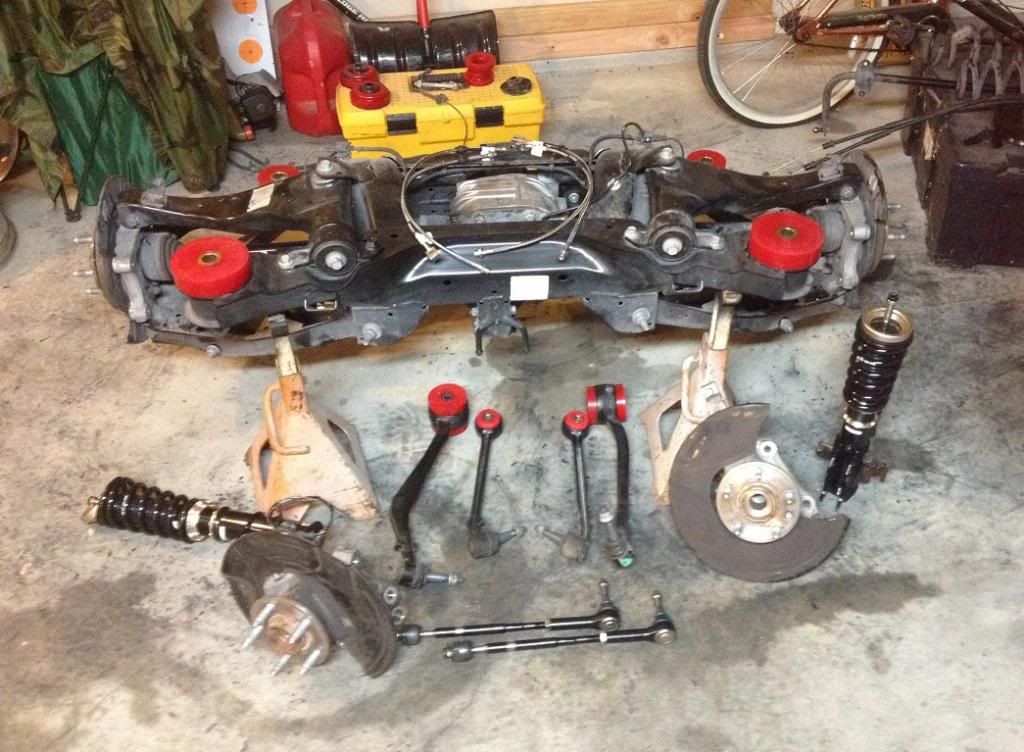 Alright guys (and gals). This has been a while in the making, but I have finally got it (just about) done. Front Camaro spindles and struts installed on the G8. Sounds easy enough, right? Well it is now. First off, why would you do this? 1.) Zeta II got stronger components and better geometry...
www.g8board.com
I decided to create a thread to show the installation of a 5th Gen cradle in my car. So far i have read about tons of people swapping just the carrier (obviously), a few people have actually swapped the knuckles, and i read about one person who supposedly swapped a cradle but didnt provide any...
www.g8board.com
However, over the years as information has been added and discussed in various threads, much of it has gotten buried and I felt like it was time to bring it all back together in a single thread, with a whole slew of notes of stuff I encountered along the way. I intend to continually update and add to the first few posts in this thread to keep the information front and center.
Jump to Front Suspension
Jump to Rear Suspension
Jump to Brake Line Information
Reasons why you might undertake this:
Parts availability - if you need a wheel bearing or lower control arm later on down the road, which vehicle do you think it is easier to find it for?
Stronger components - GM upgraded a bunch of stuff moving to the new platform (and even some stuff mid platform! We'll get to that later...)
Easier brake upgrades - Brembos bolt right on (no need to drill the holes in the knuckle or anything of the such) and open up any aftermarket options available to the 5th gen.
Bragging rights?
You might notice that I didn't mention strut selection, which was mentioned in the original thread linked above. This is because, in my opinion, the only way to do this swap correctly is to use an aftermarket coilover from a company that produces products for both the G8 and Camaro.