Discussion Starter
·
#1
·
Hello all!
Although I'm not strictly a
new
member (I did join a few months ago to ask some questions about G8s), I am new to G8 ownership.
Just purchased a 2009 G8 GT with Premium and Sport Packages. Sport Red Metallic and 17k miles on the clock. The only options that I'm aware of that it does
not
have are the sunroof and the bluetooth radio.
I had been looking at G8s for a while, but never found one that was exactly what I wanted. Every G8 I found for sale in the Twin Cities, MN area was either the wrong color (Black is too hard to keep clean, and I don't think White looks good on these cars), too many miles or
way
to expensive. Finally, I found this car online through AutoTrader. It was located at a private dealership in the Chicago area. Called the dealer up, talked through the car with him, had them take it to a local Chevy dealer for an inspection and, once we came to a deal over the phone, I immediately jumped in my car with my wife for the seven hour trip there to buy the car. We didn't get there until 8:30 p.m. last Saturday, but, even though the dealership was closed by that time, the sales guy stuck around for us. A great experience all around!
The car already had a Corsa Cat-back as well as some form of cold air intake. No markings on the intake, so I have no idea what intake it actually is.
I have to say I LOVE this car. My previous ride was a 2008 Impala SS that I loved dearly and this is infinitely more car than it could have every have hoped to be.
I guess I've spent enough time rambling. Time for some pictures!
The first picture I took of the car, right after we arrived at the dealership:
The hotel parking lot the morning after purchase:
After I brought her home: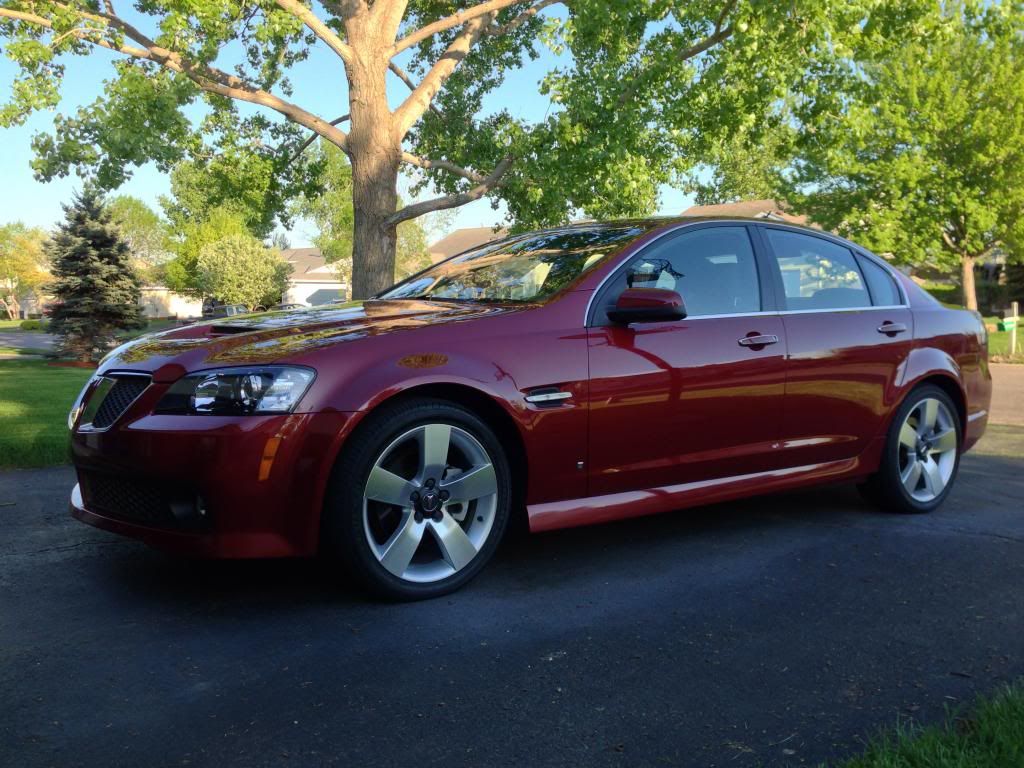 And the mystery cold air intake. Anyone have any idea what specific intake this is?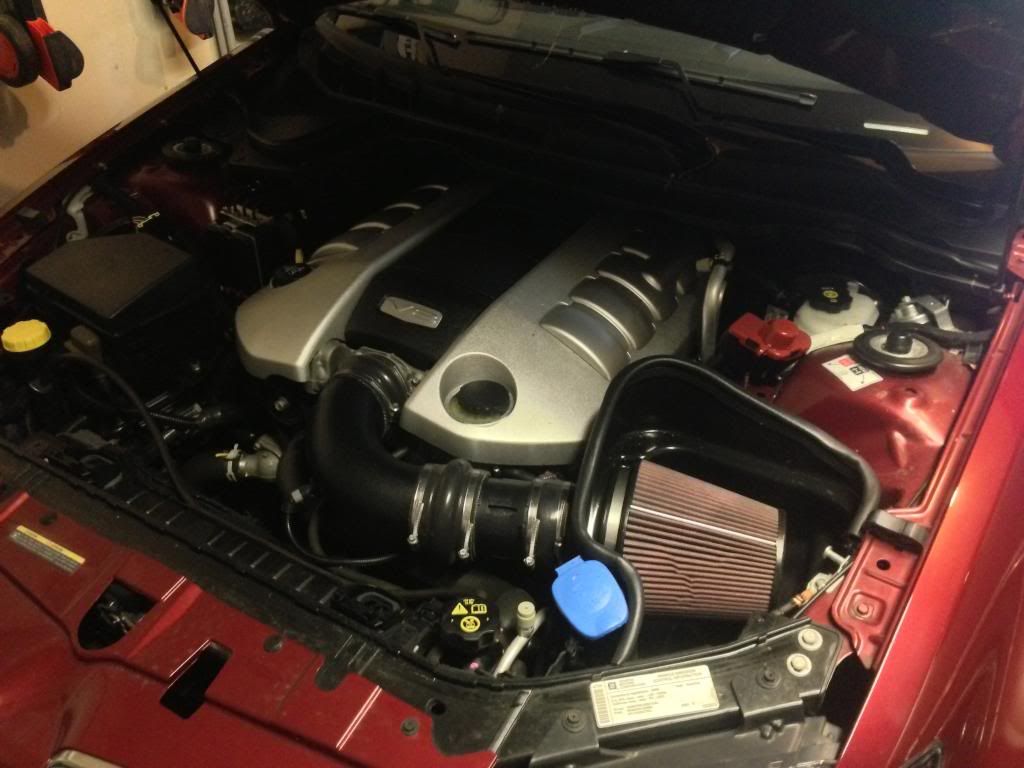 At any rate, glad to be part of the G8 community now!