I have (1) 20 x 8 Midnight Silver Camaro SS rim and (1) 20 x 9 Midnight Silver Camaro SS rim. I purchased these a month or so ago as I was trying to piece together a set of MS rims. I was lucky enough to come across a full set so I no longer need these.
The 20 x 8 would make a great spare tire for in the trunk and the 20 x 9 would get you half way (
) there for a set of track rims.
Both rims are in great shape. There is a small area with very minor curb rash on the 20 x 8 rim that has been touched up. It is barely noticeable and will be even less so once a tire is mounted on the rim.
Both rims come with center caps and valve stems.
Rims are located in area code 32225.
$100 each or $175 for the set.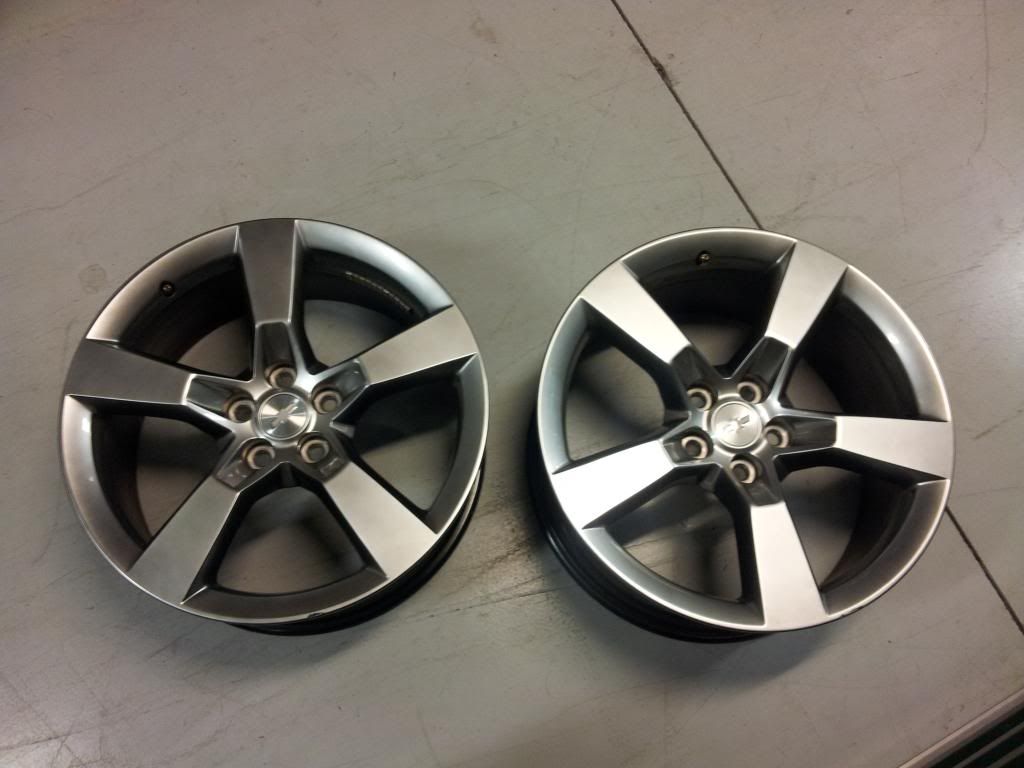 20 x 8 rim. The blemish is on the lower portion of the rim.