Greetings ... all the way from Middle East
I'm driving a black V6 Chevy badged Lumina.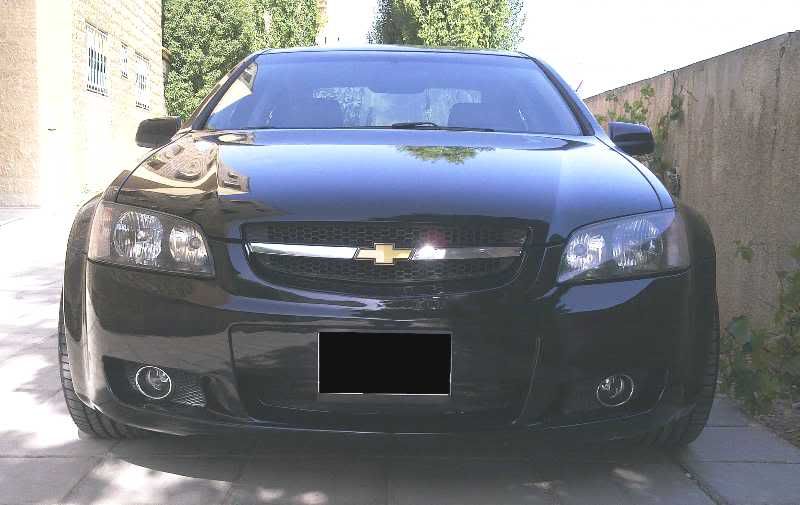 Modifications completed:
- Air Hammer CAI w/heat shield
- XForce dual outlet quad tips, polished stainless steel 2.25" full catback (w/ SS rear diffuser bar)
- ECU Reflash (Viezu Technologies Performance Tuning)
- MACE Intake Manifold Insulators
- Ported Throttle Body (by VMax motorsport)
- Eibach Prokit Lowered Springs
- Monroe GT Lowered Performance Shocks
- Nolathane Evolution Strut Mounts
- Whiteline Sway Bars (F/R)
- Moog front swaybar and tie rod outer links
- Saikou Michi Oil Catch Can
- HSV GTS steering wheel
- Berlina foglights kit.
- Custom leather upholstery (seats and door panels)
- Shorty antena (I hated that stock antena)
- Flip key ... one of most important mods for me
- Trunk mount 10 CD Changer
- Rear parking sensors
- Tailights Redout
- Smoked sidemarkers and headlights corner
- Alloy pedal covers
- CTS-V Polished, staggered 19x9 & 19x19.5 with Michelin PS2 245 & 275.
- SV6 badge ... not a known badge over here