Discussion Starter
•
#1
•
Here are a few pictures My fiancee and I took a few weeks back. Figured I would share with my fellow G8 lovers! This is before I detailed it. The rims are plasti-dipped Anthracite Gray. The rims have a lot of curb rash and I can't stand it, so I dipped them. I wanted to do something other than black.
Here are a few pictures after I detailed it and close up of the rims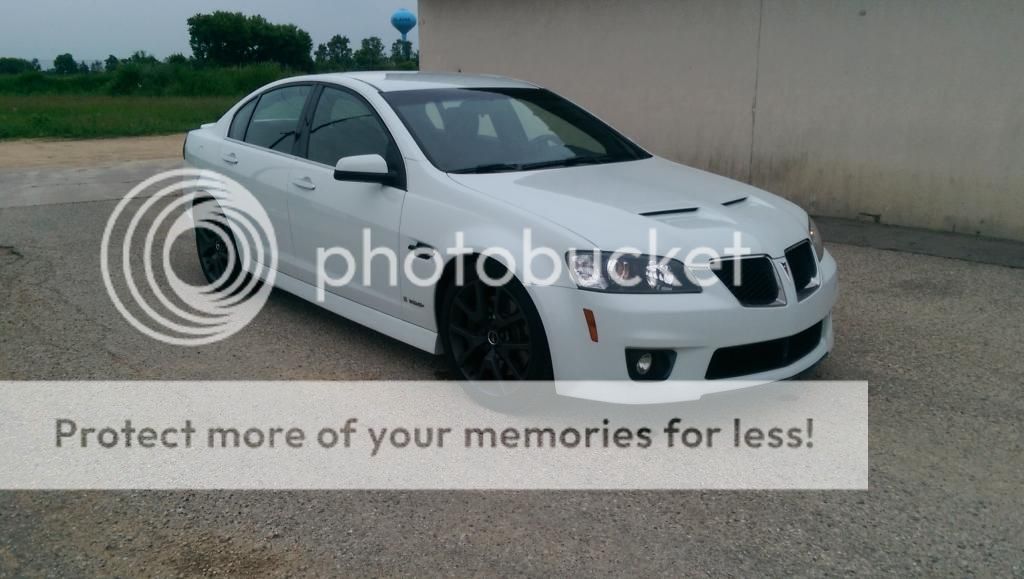 The tail lights need to be redone because they are too dark, or I may just bring them back to stock. I am going to be buying a new rear bumper soon, and redoing the front bumper eventually. Then it will be minty fresh and I can start modding it!
I loved my GT and after I fixed all the chips and painted practically the whole car it was minty fresh and had a decent amount of power. I could not pass up the M6 GXP and being 21 at the time I did not want to have two car payments nor would it have been practical. Now I have such a high standard for a clean car, so I am making the GXP clean and then starting my build afterwards.