Below is how I have my paddles connected (large picture to ensure the text shows up):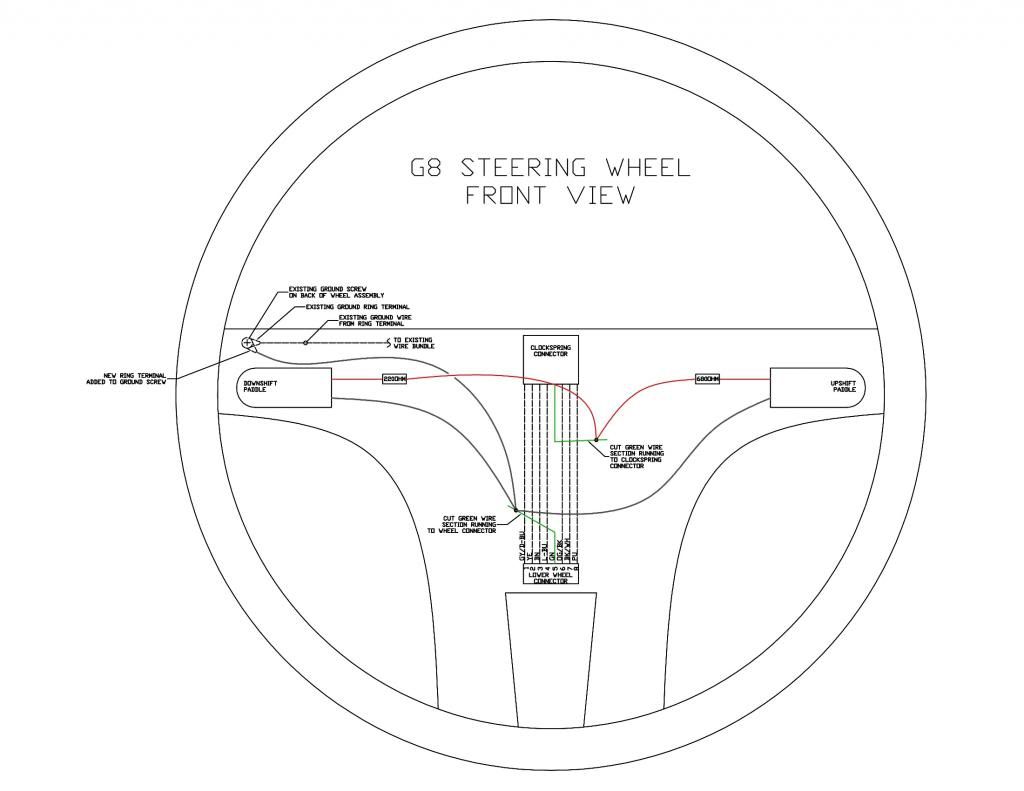 I haven't shown the extra button I added to switch from manual to auto mode, but you shouldn't need it if you're just looking to update your wiring to get your LED lighting back.
At the back of the clockspring, you'd have to untap and reconnect your cut purple LED wire sections to put them to how they were before the original install, then cut/tap the green ground wire the same as you did previously with the purple wire (making sure to tap the section coming from the clock spring and capping the other). If you have any questions about that or any other part, just let me know and I'll give you a hand.
As for a youtube video, I don't think I want to tear my install apart to make one...

*EDIT: I've shown the wiring runs for clarity, but you'll have to ensure they're run around the outside as much as possible so they don't interfere with airbag and horn operation.*