Discussion Starter
·
#1
·
i installed these goodies a few days ago and thought I would post up the pics. I know there are a million pics of these mods already posted but it never hurts t have some fresh ones.
I went with the TRS 4300K Hids. the fogs are 16W CREE led. the fogs are as bright as anything but projection and usable light are another story. I think I will end up going with some of the 25w Hid fogs soon.
I also must say again that the customer service at TRS was excellent and the i ended up knowing the guy i talked to because we were the high school grad class.....small world!!
Before:
After: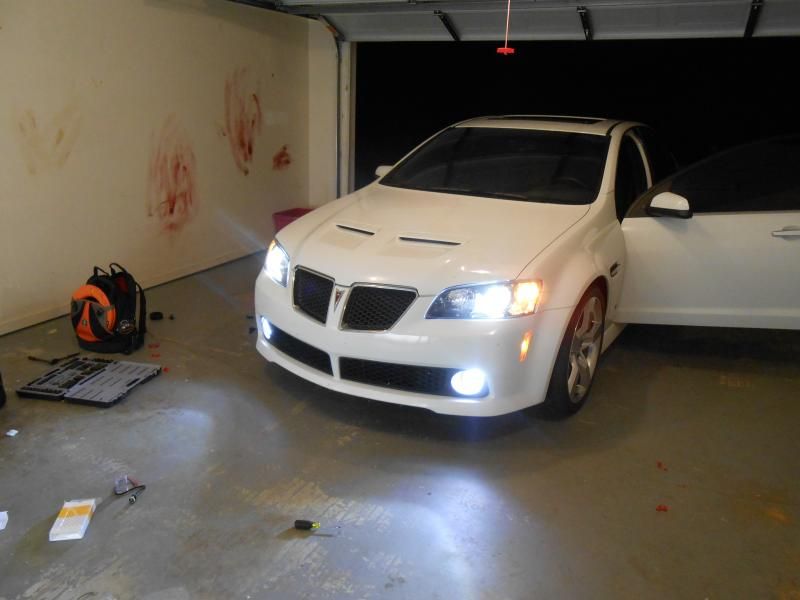 VG sharkfin:
redline goodies:
i want to take the shifter bag back off and trim the "neck" of the bag down a little bit. it seems that it is too tall and makes the bag crater, if u will, down at the bottom. extremely happy with results though!
Camaro 20s:
already posted a pic when i first got them but here is another!
Buddies Ram 1500:
mcgauhys drop kit, oem srt10 wheels, debaged, de trimmed, 5k Hids, mid length headers (unsure of brand), side exit exhaust, diablo tuner, bilstein shocks. and maybe some others im missing. He was there to lend a hand for all my projects so far, so i figure i would represent his ride an see what you guys think!