Full set of driver quality Camaro 20's for sale. The front wheels would be perfect except for slight rash on one. The rears have the famed GM clear issues however for a daily driver they are fine. If you are anal these need to be powdercoated to make you happy.
$400 and would prefer local sale. I'm in central Illinois.
Partial trade for axle backs possible.
The pics show tires however they are not included.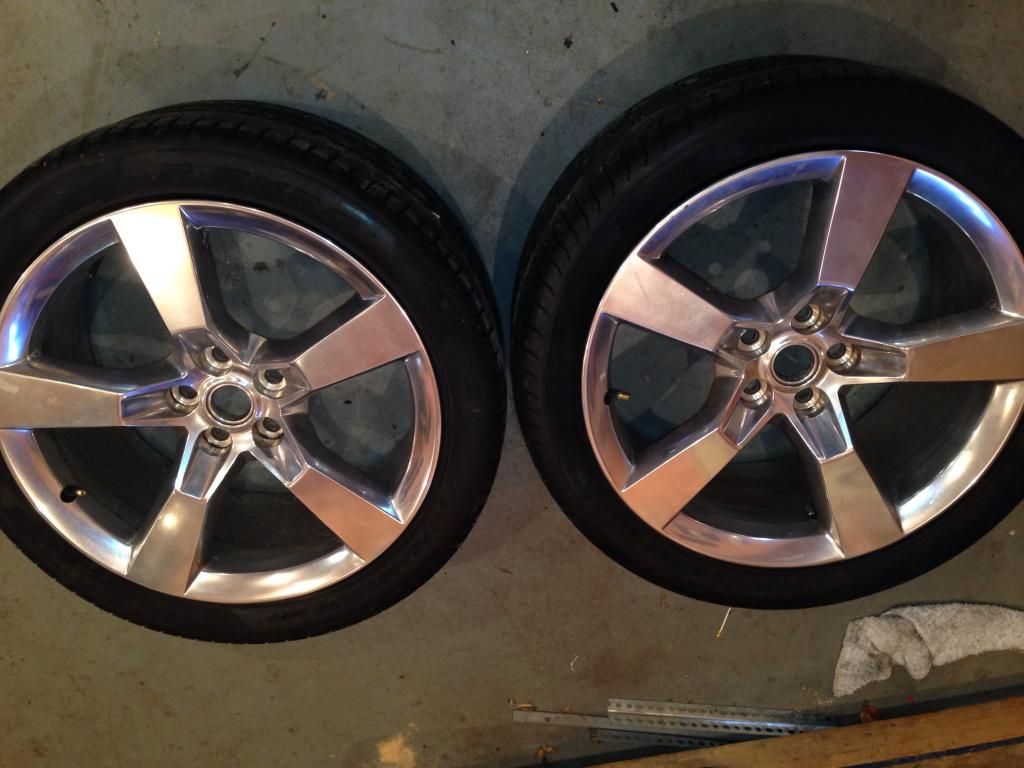 Sent from AutoGuide.com Free App