Discussion Starter
•
#1
•
I was getting some bad vibrations in neutral when revving so after some searching on here I decided that it was the stock damper causing problems.
I ended up going with the stock sized ATI just because I didn't think the extra 10hp was worth taxing the accessories. But to each his own. The ATI I bought was very heavy, more so than the stock damper. I bought 917246.
Here's the install.
What the stock looked like.
The 917246 Kit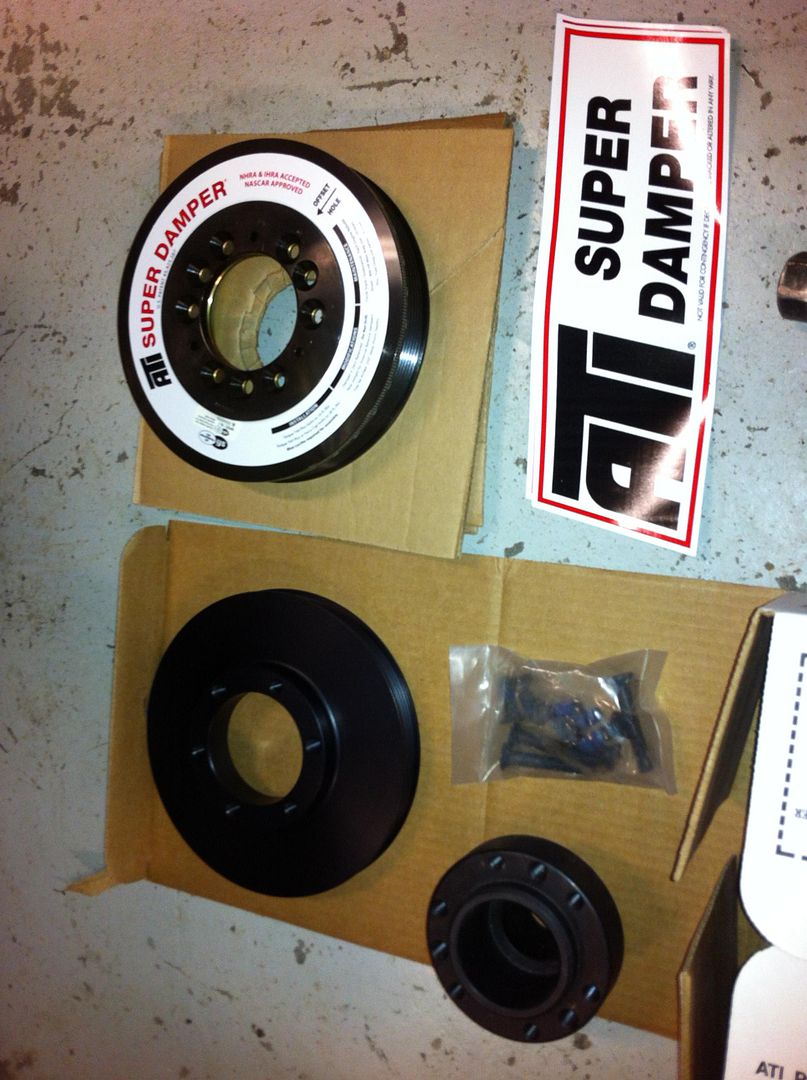 This is how I kept the stock pulley in place so I could get off the crank bolt. It was tight as hell!! I used a 15/16 6pt socket.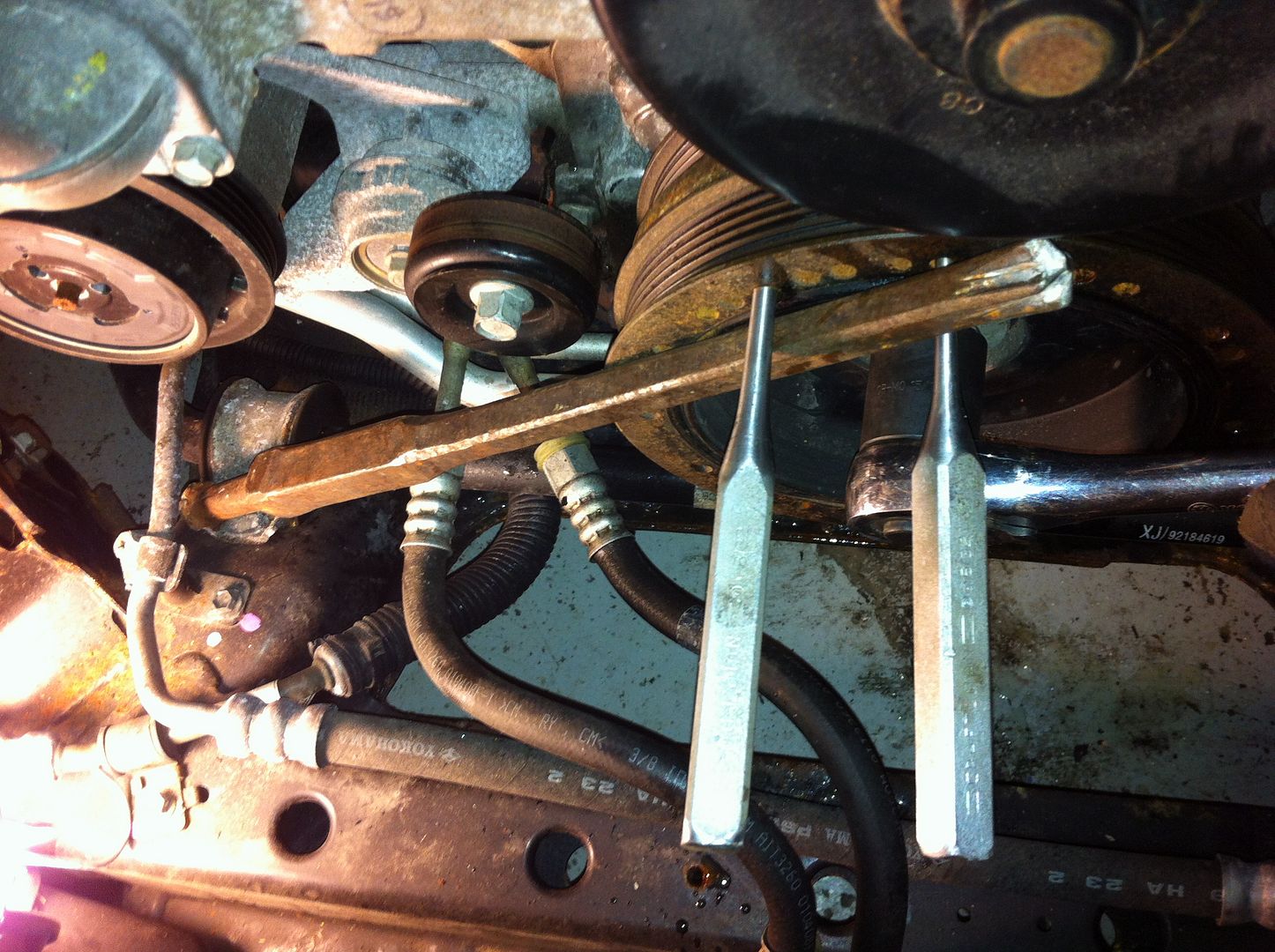 I actually found this in my tool box. I didn't even know that I had it. It's a good thing I did because I don't think I would have gotten it off without it.