Discussion Starter
·
#1
·
Some of you may already know this from my post in the other thread, but for those of you who don't I recently got the dreaded P0008 code for a stretched timing chain. After going to a couple dealers because my car is under warranty and being told it would take a month, that I could not get a rental because I am only 20, and that the engine needed to come out (which it doesn't), I decided that the only way to do it right was to do it myself. If they think the engine has to come out, that says it all right there because they clearly do not know what they are talking about.
So I proceeded to do some research and I found the ACDelco service kit which includes the three chains, both valve cover gaskets, three tensioners, and all the gaskets and seals for the job all for $190 shipped. Small price to pay as opposed to not having a car to go to work for a month. I also bought some permatex anaerobic sealant which I like to use to seal aluminum casting to aluminum casting, which would be to seal the timing cover to the block in this case.
I hope to start the teardown this Saturday and either finish that day or Sunday, depending how it goes.
Some pictures: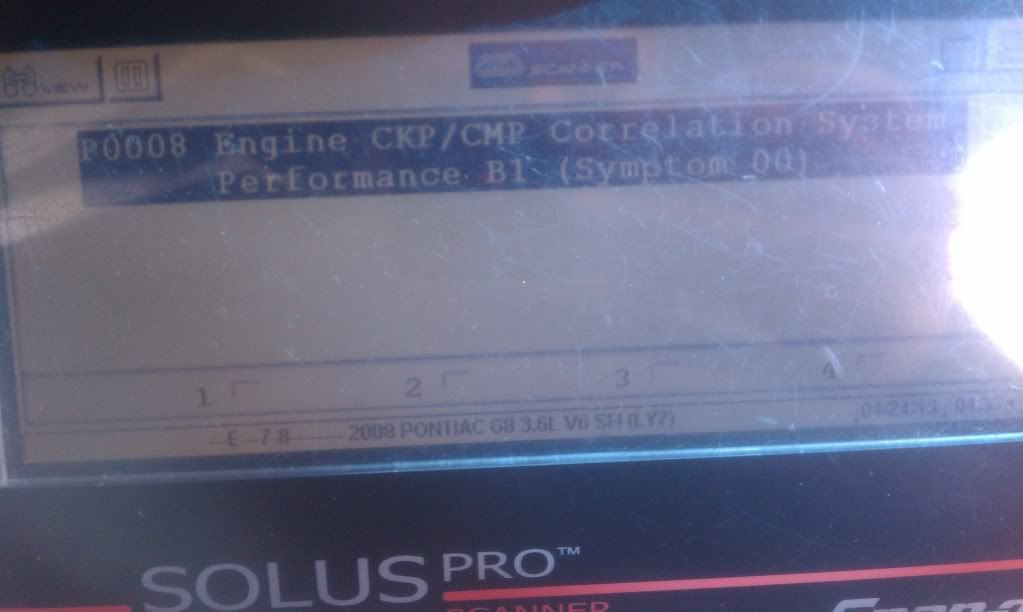 That's the code on my Snap-On Solus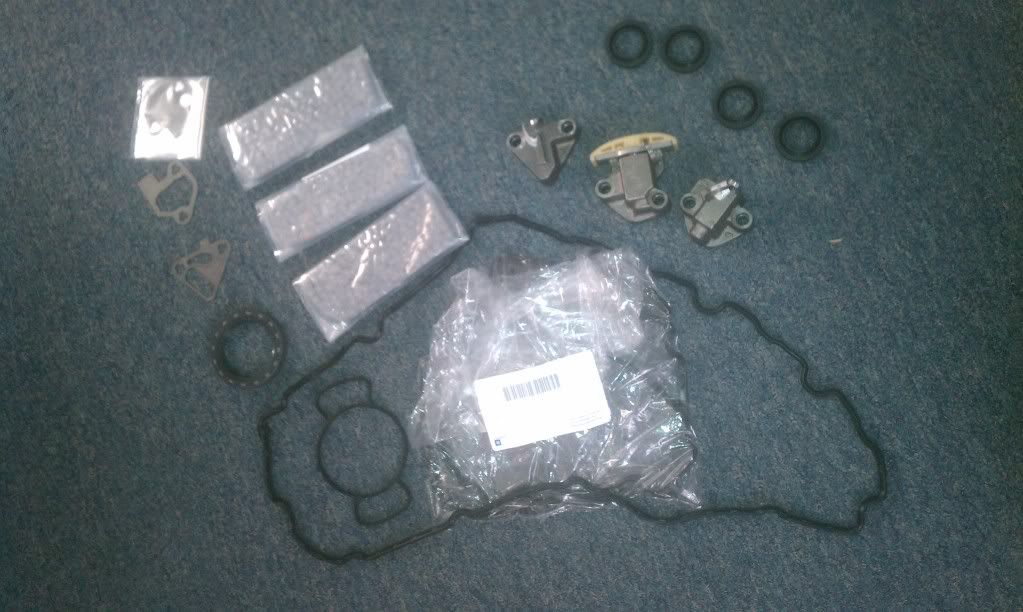 The Service Kit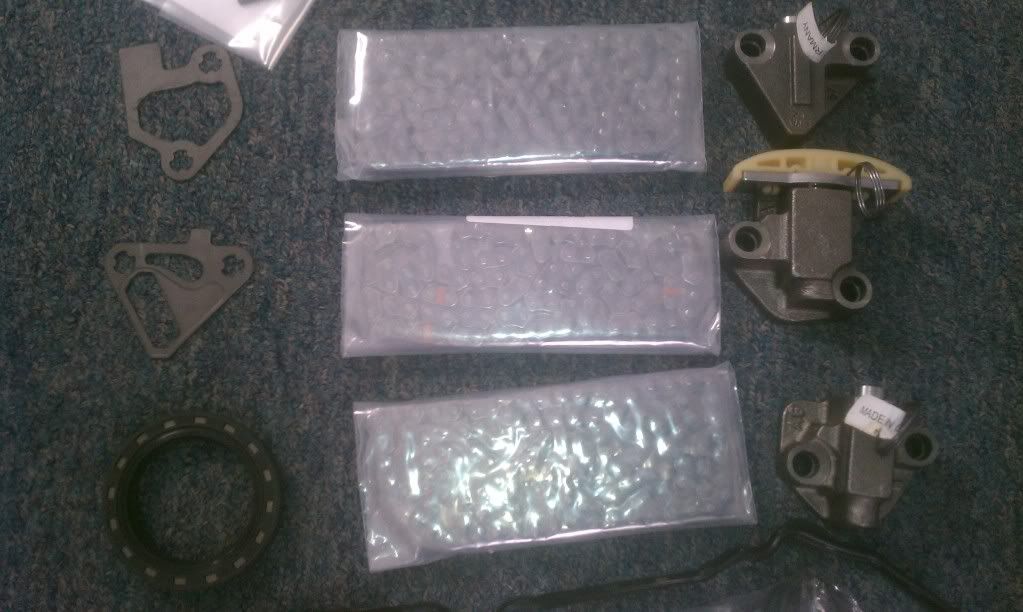 Close Up of the Chains and Tensioners
I will post pics as I do it, and maybe some ambitious people will take on the job themselves if they have this problem in the future if I make a good write up. As far as I know I would be the first on this board to do it themselves, but please correct me if I'm wrong.
Updates are coming soon!