Discussion Starter
·
#1
·
I decided to give this thing a try today and bottom line, it does what is says it does.
The box comes with a bottle of polish, a bottle of wax, 2 bottles of detailer spray and 2 foam applicators. Even though i have a couple of polishers I wasn't close to home when I picked up the kit so I decided to do it by hand.
I was impressed with the polish's claim to help with scratches. It doesn't remove scratches (I don't think a polish would anyway) but because it's black (the wax too), it blended the scratches and paint nicks quite well. I had a few clusters of scratches and a couple of long ones between the A and B pillars. The Black Box made quick work of these with only one application. All and all, I'd recommend it.
You will need ALOT of clean microfiber cloths as lots of detail spray is needed. Since both the polish and wax are black in colour, expect some messy hands, but it did the job nicely I think.
I forgot to take "before" pics, only the after but you get the idea.
The hood looks almost brand new
I had a 6 inch scratch along here.
The quarter panal had another long one across the fender. Gone.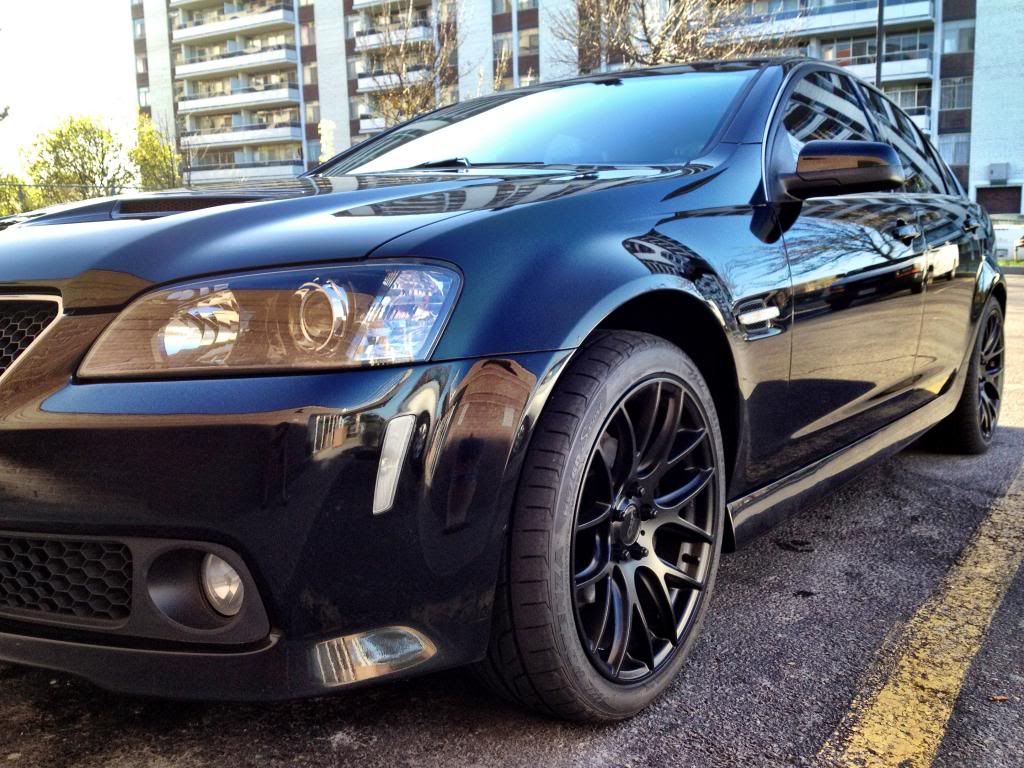 I think it was a good buy for 30 bucks. We'll see how the wax holds up. Hope this helps any PBM owners out there. Cheers.