Discussion Starter
·
#1
·
It all started with a burned out fog lamp.....
I wanted to improve the lighting on the front of the car and this was my opportunity. I debated on spending the money for a couple weeks and finally, after talking to Nick from diode dynamics, bit the bullet. Customer service was great, I got the lights in a few days, which was faster than I initially thought and man, oh man are these things awesome!!!!! I got the XML2 6K LED fog lamps after thinking back to when I first bought the G and realized the joke they had installed for fog lamp/driving lamp bulbs.(I think I actually looked around for a camera) I was thinking I didn't want to pay to put those wimpy things back in the car. Well Sirs and Ma'ams, these bad boys are no joke. I am on the site now thinking about what I can order next from them. thanks for the awesome service and product diode dynamics team!!
few pics for fun, don't mind the dirty car....
wimpy VS new
In the shop, they brighten your day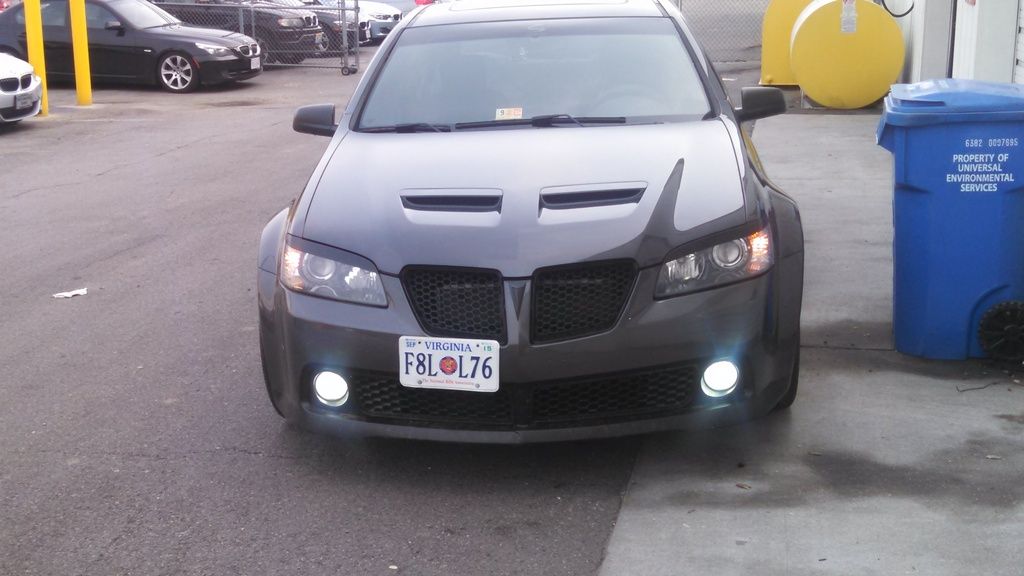 even outside in broad daylight